Using infographics to build your brand
Marketing with infographics is a great way to visually promote your brand. By using creative visuals, you can communicate your message more effectively and engage with your audience on a deeper level.
When used correctly, infographics can be a powerful marketing tool that helps you build your brand and increase your reach. Let's take a deep dive into how you can use infographics to build your brand.
Transforming complex ideas into clear visual messages
Your brand has a story to tell, and infographics are an impactful way to tell it. By taking complex topics and distilling them into easily digestible visuals, you can more effectively reach and engage your target audience.
Often, great ideas are lost in translation when communicated verbally. But with an infographic you can take a complicated subject and make it relatable, memorable, and even shareable.
Infographics are also an excellent way to build thought leadership and establish your brand as a trusted resource on key topics. By sharing your unique perspective on trending industry topics, you can position your brand as a leader in your field.
The components of an infographic
Infographics are a fantastic way to take complex information and communicate it in a simple, visual way. They can help explain concepts and data in a way that is easy for your audience to understand, and they're also a great way to add some personality and style to your brand communications.
The basic components of an infographic are:
- A headline or title - this is the attention-grabbing element that will make people want to read more. Keep it simple and to the point.
- Graphics and images - these help to break up the text and add visual interest. We recommend including at least one graphic per infographic
- Data and statistics - infographics are a great way to showcase data in a way that is easy to understand. We recommend using data that is relevant and meaningful to your audience.
- A call to action - after reading your infographic, you want your audience to take some kind of action. Make sure to include a call to action that is clear and concise.
All design elements should be used to support the infographic's purpose, which is to make complex information easy to understand. Remember, less is more - too much text or too many graphics will just overwhelm your audience.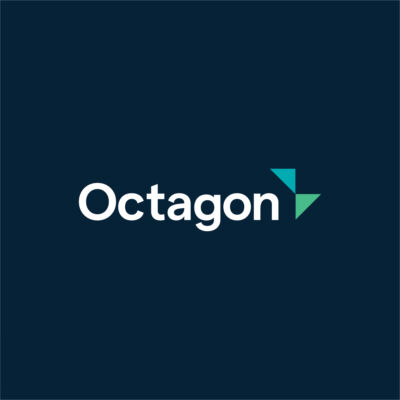 We helped Octagon with infographics
Planning an infographic
The planning phase is critical to the success of your infographic. This phase will help you to craft a clear, compelling infographic that meets your goals.
Here are a few things to consider during the planning phase:
- What is the purpose of your infographic? What do you want it to achieve?
- Who is your target audience? What do they need to know?
- What data or information do you want to include? Make sure it is accurate and up-to-date.
- What graphics, charts, or images will help communicate your message?
- How can you make your infographic visually appealing?
When choosing a topic, think about what would be most interesting or useful for your audience. What are they struggling to understand? What would make their lives easier? Answering these questions will help you zero in on a topic that will be both informative and helpful.
We recommend taking the time to conduct some market research to ensure that your infographic is truly one-of-a-kind. There's nothing worse than putting all the time and effort into creating an infographic, only to find out that someone has already done it in your company.
Once you've chosen a topic, it's time to start gathering data and constructing your visual message. This is where things can start to get a bit overwhelming, but don't worry - we're here to help.
Our hassle-free process makes it easy to get started, and our team of experts will work with you every step of the way to ensure your infographic is exactly what you envisioned.
When infographics are beneficial to your communications strategy
So, where do infographics fit in when it comes to your communications strategy?
Here are a few scenarios when infographics can be particularly helpful:
You want to add some personality to your brand communications - infographics are a great way to show off your company's unique voice and style.
You're introducing a new product or service - an infographic can help you explain what it is, how it works, and why people need it.
You're communicating complex information - whether it's data, statistics, or a process, infographics can help make it easier to understand.
You want to increase website traffic and engagement - well-designed infographics are highly shareable, which means they can help increase traffic to your website or blog.
You're generating leads - an infographic can be a great lead generation tool, especially if you include a call to action.
You're promoting an event - infographics are a fun and creative way to build excitement around an upcoming event.
How Dave Clark applies our design expertise to building infographics
We specialize in creating high-quality, custom infographics for our clients. We'll work with you to understand your brand and communications goals, and then we'll develop a unique design that's guaranteed to get results.

We're an award-winning digital and brand agency that are great at specialising in creating clear, concise and compelling visual messages. We have extensive experience crafting data visualisations, infographics, illustrations, and interactives that simplify complex concepts and engage audiences.

Our approach involves understanding your data, target audience, and communications goals, and then developing a unique design that tells your story in the most effective way possible.
We believe that good design is essential to good communication, and we're passionate about helping our clients reach their audiences in new and innovative ways.
As you can see, there are many situations when an infographic can be a valuable addition to your communications strategy.
If you need help getting started feel free to connect with us and we'll be happy to chat about your project.

Ready to discover how we can elevate your project?