Stand out with the right shot
If you're looking to stand out from the competition, high-quality photography is a must.
That's exactly what we do at Dave Clark. We have a team of professional photographers who are experienced in shooting a wide range of subjects, from products to people to landscapes.
Photography speaks to your audience on an emotional level and can help you connect with them in a way that words alone cannot. It can also be used to effectively convey your brand's message and values.
The power of original, high-quality photography for a brand
Your brand is your identity. It's how customers perceive you, and it's what sets you apart from the competition. So, it's important to make sure your visuals are on point and that starts with your photography.
High-quality product photos, for example, can make a big difference in whether or not customers purchase from your online store. Nobody wants to buy a product they can't even see clearly. And professional photos also help give your brand a more polished, professional look overall.
It's not just products, either. Good photography can make or break any kind of marketing collateral, from website banners to printed brochures. And if you're running ads, you'll want to make sure your photos are eye-catching and relevant to your target audience.
If you're a service provider or coach, people will want to see who they're working with. So make sure you have some great photos of yourself and your team on your website and social media platforms.
No matter what kind of business you're in, high-quality photography is essential to putting your best foot forward and building a strong brand identity.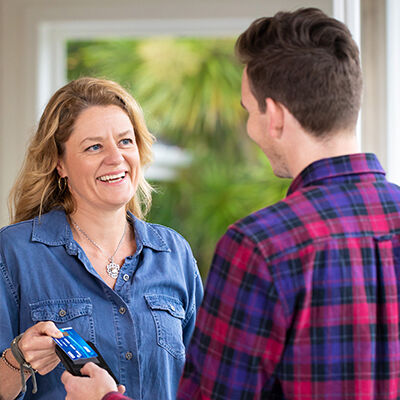 We helped ANZ with their photography
Photography services we offer
At Dave Clark, we offer a wide range of photography services to help you get the visuals you need for your brand.
Product photography: Showcase your products in all their glory with high-quality photos that highlight all the important details.
Portrait photography: Whether you need headshots for your website or team photos for your brochure, we can help you capture the perfect image.
Landscape photography: Need some stunning shots of your office or store for your website or marketing materials? We're here to help.
Event photography: Make sure you capture all the special moments at your next event with our professional photography services.
Commercial photography: We also offer commercial photography services for businesses that need photos for their website, ads, or other marketing collateral.
Whether you need product photos for your online store or headshots for your website, we can help you capture the perfect image.
Our team of experienced photographers are equipped with the latest camera equipment and techniques to get the job done right. And we offer a variety of delivery methods to suit your needs, from digital files to prints.
Why? Because we believe that great photography should be accessible to everyone.
So if you're looking for high-quality photography that will make your brand stand out, look no further than Dave Clark. Contact us today to learn more about our services or to book a session.

Using photography in your marketing
Your marketing strategy is one of the most important tools you have for growing your business. And high-quality photography can make a big impact on your marketing efforts.
For starters, good product photos can increase conversions on your website or online store. If people can't see what they're buying, they're not going to buy it. So it's vital to make sure your product photos are clear, well-lit, and show all the important details.
Our clients have found many different ways to use photography in their marketing campaigns. For example, some have used our photos in printed posters, while others have used them on website banners or social media posts.
Dynamic, quality photos help you create a more professional, polished look for your brand. And that can make a big difference in how potential customers perceive your business.
If you're running ads, quality photography is essential to making sure your ad stands out from the rest. People are bombarded with ads every day, so you need to make sure yours is eye-catching and relevant to your target audience.
The right photos can also help you connect with your target audience on an emotional level. And that connection is essential to growing your business.
No matter what kind of business you're in, quality photography should be a part of your marketing strategy.
Location-based imagery
Location-based imagery refers to any type of photo that features a specific location. This could be a landscape photo of your office or store, an event photo taken at a trade show or conference, or even a headshot taken in front of a certain backdrop.
The key to using location-based imagery in your marketing is to make sure the location is relevant to your brand. For example, if you're a travel company, you might want to use photos that feature exotic locations. Or if you're a law firm, you might want to use photos that feature your office in a high-rise building downtown.
We use brand positioning in our location-based photography including:
- Showcasing the company's products or services in use
- Highlighting the company's unique selling proposition
- Featuring the company's target market
- Emphasising the company's industry expertise
- Demonstrating the company's commitment to customer service
If you want to use location-based photography in your marketing, contact us today. We'll help you find the perfect location and take photos that capture your brand perfectly.
How Dave Clark build your brand positioning into photography
So how do we interweave brand positioning into our photography services to create conversion-oriented images?
The answer is simple: we pay attention to the little details that make a big difference.
For example, when shooting product photos, we make sure to show the product in use and highlight all the important features. We also take care to capture the emotion of the moment and create an image that will resonate with your target audience.
Ready to chat about your photography needs?
Our marketing photography service is the perfect way to get high-quality, professional photos for your business. Whether you're looking for location-based photography, product photos, or anything in between, we can help.
Ready to discover how we can elevate your project?