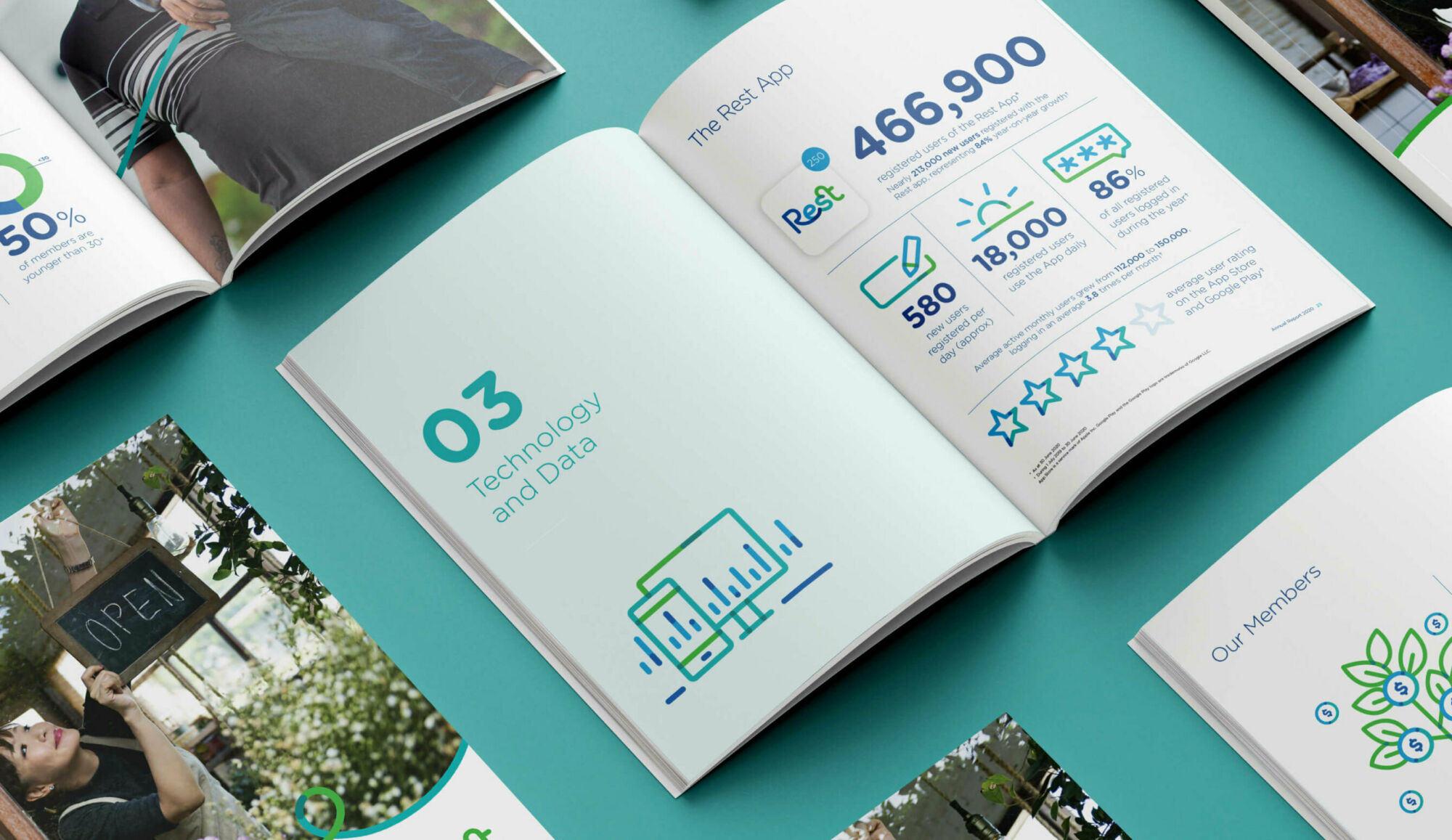 We work collaboratively with Rest on a comprehensive range of brand and communications projects. The Dave Clark team defines strategies that identify their customer segments and find effective ways to communicate their messaging across campaigns. Campaigns include digital, social media, events and activations. Our work with their brand team ensures this messaging is striking and cohesive whether it's to the varied membership base or one of their internal teams. After several years as a brand partner Rest is seeing a measurable difference in the quality of its communications.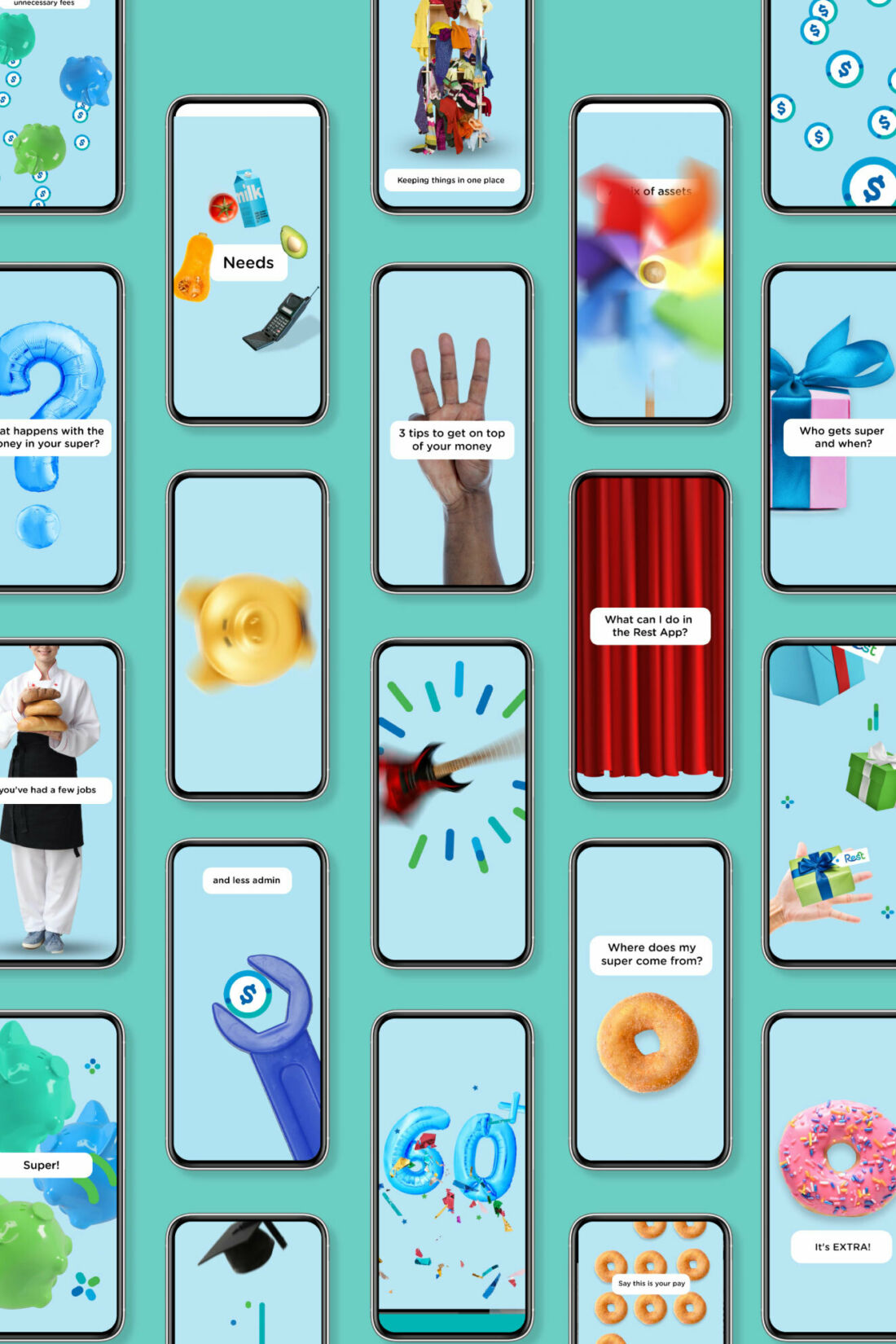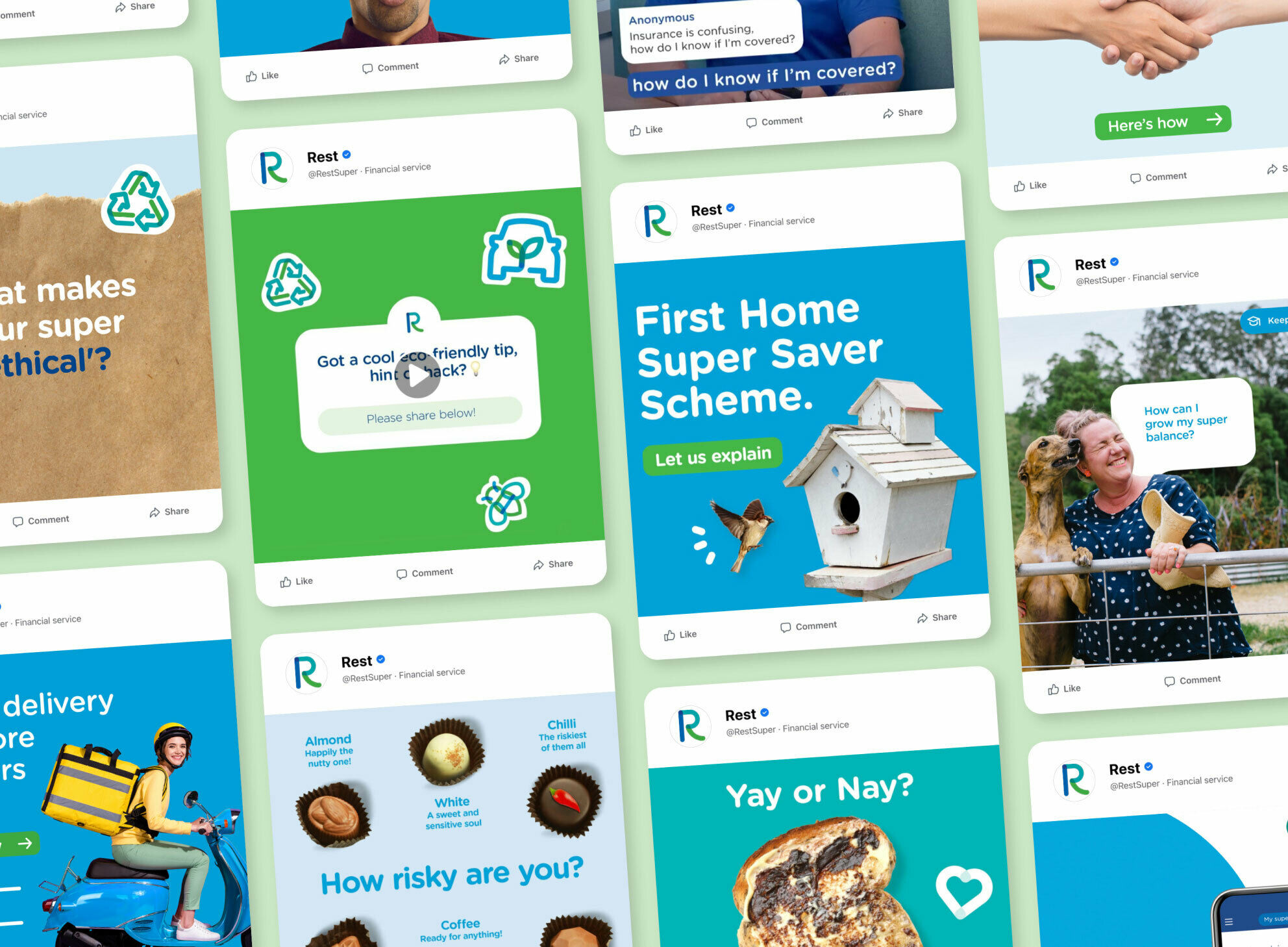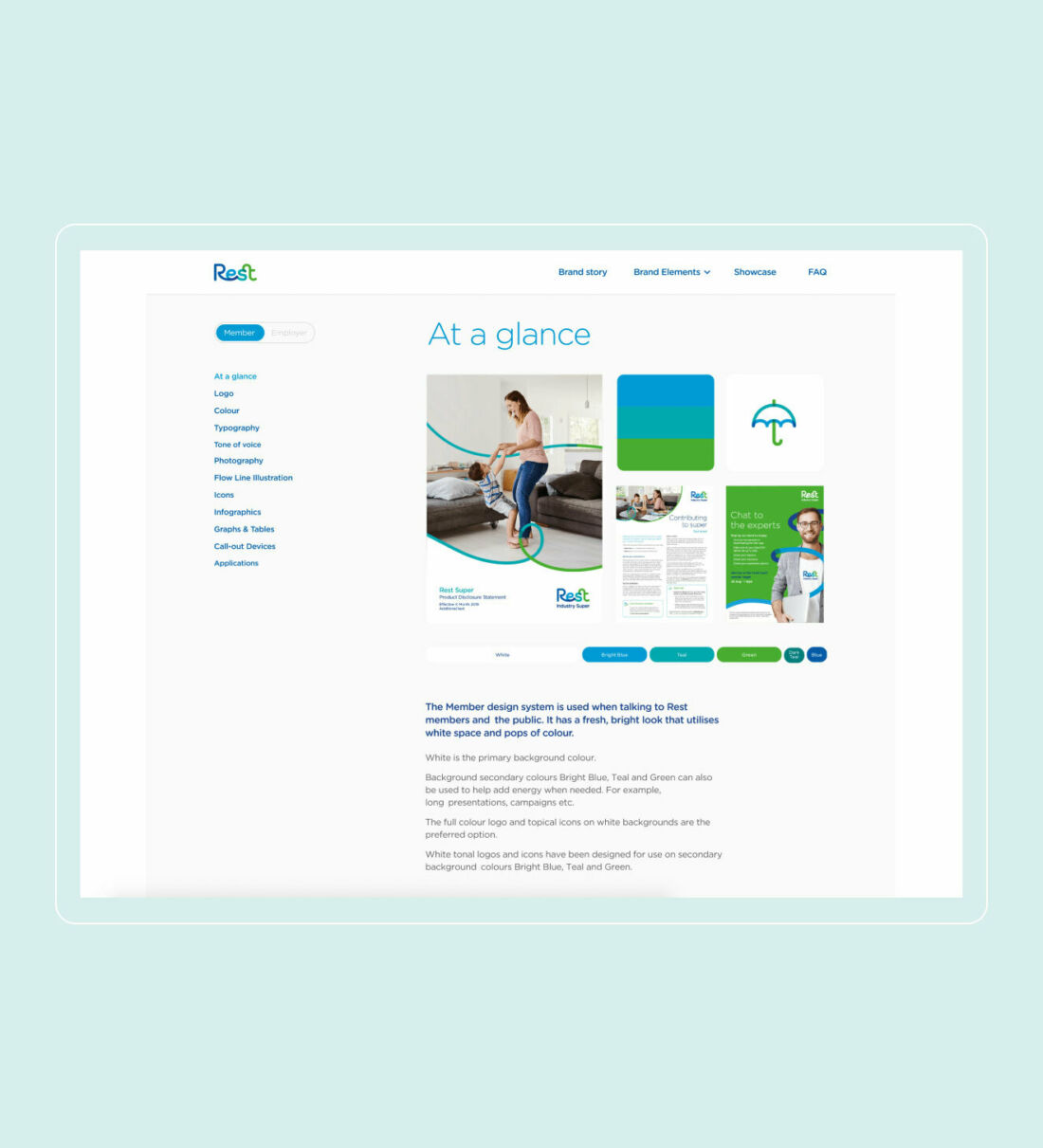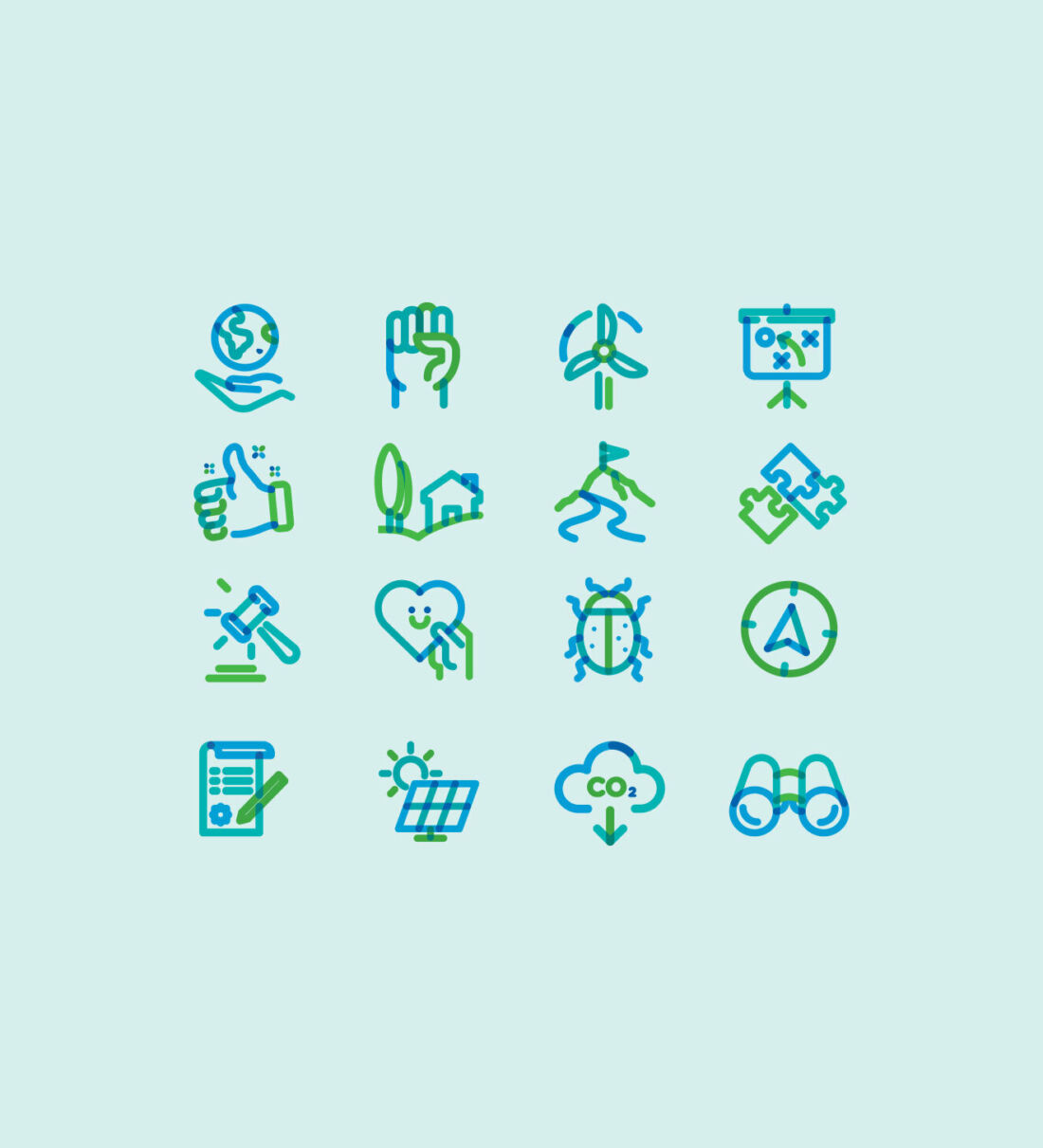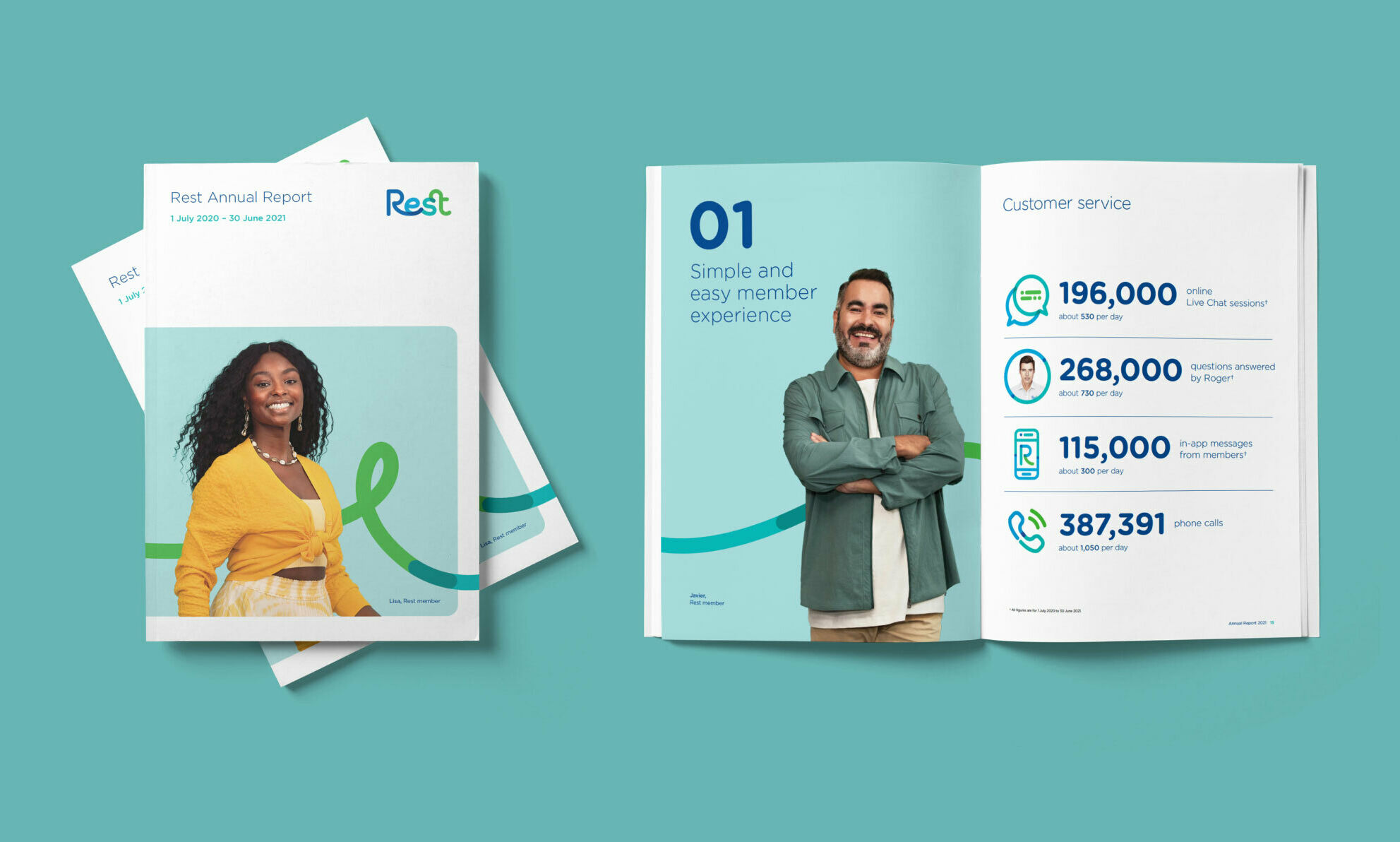 Transformative communications.
As we work with Rest we drive clear communications to staff through the ongoing evolution of the company structure. Segmentation between different member groups and sectors has meant refining messages and merging brands as we go to deliver on important business strategy. Our experience as brand guardians and advisors helps us maintain consistency and reputation, encourage education, and raise brand awareness throughout this exciting process.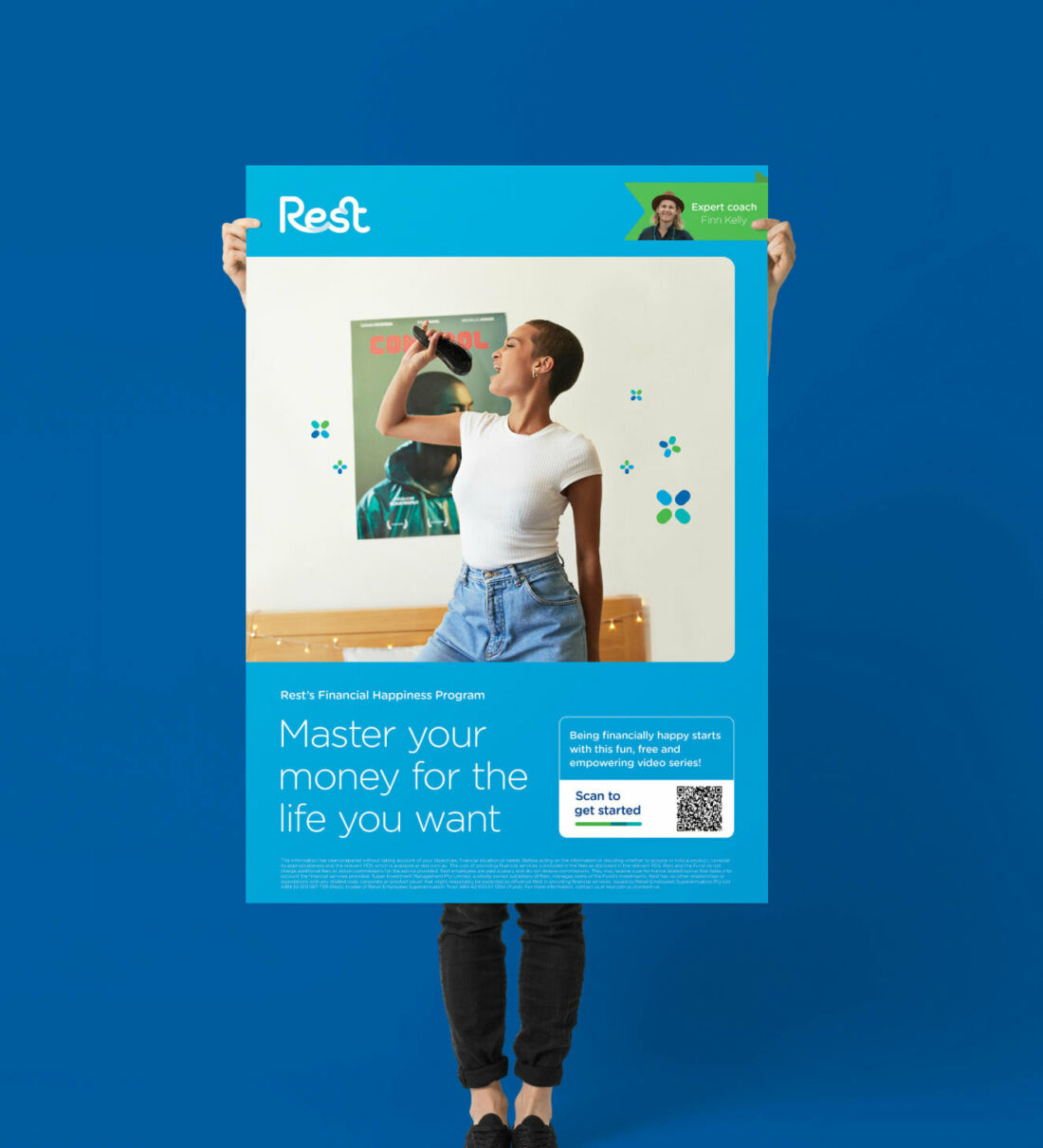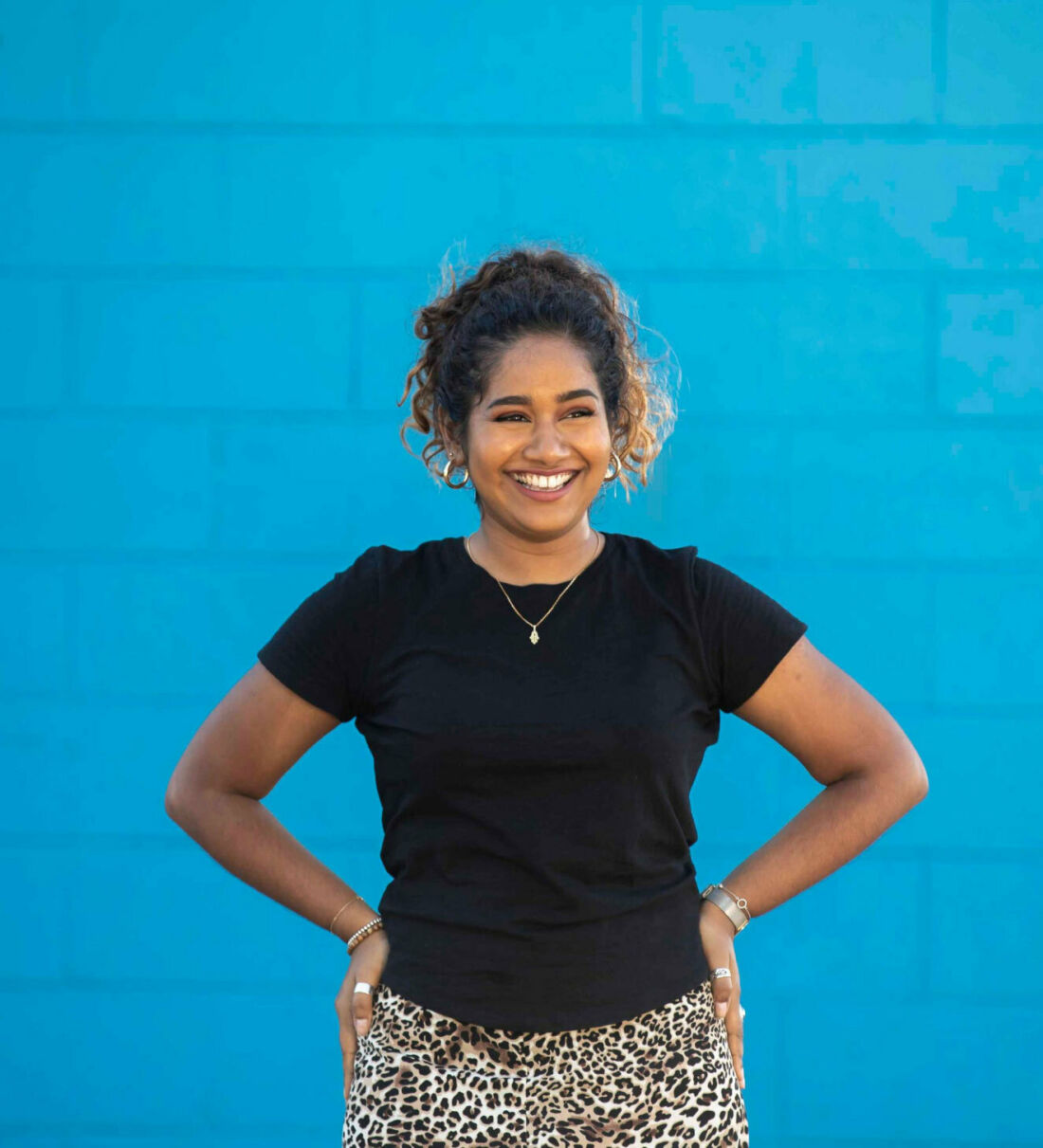 Ready to discover how we can elevate your project?