Next generation investment.
Over the past 80 years Forsyth Barr has grown to be New Zealand's largest and most sophisticated investment advisers and investment bankers. Working with high-net-worth individuals and large corporates means they required some investment of their own into modernising both their brand and platforms to be even stronger. A renewed focus on technology puts them in a good position to deliver on their ambitious growth goals.
Side-by-side development.
Native app and website development ran side-by-side with a brand refresh to ensure the platforms looked as good as they performed. For both the public and (secure) client areas of the website, we rationalised and clarified the overall information architecture to provide clear and consistent access to the information that mattered most. We also did a substantial amount of work on the integration of APIs that pulled critical data from Forsyth Barr and Thomson Reuters.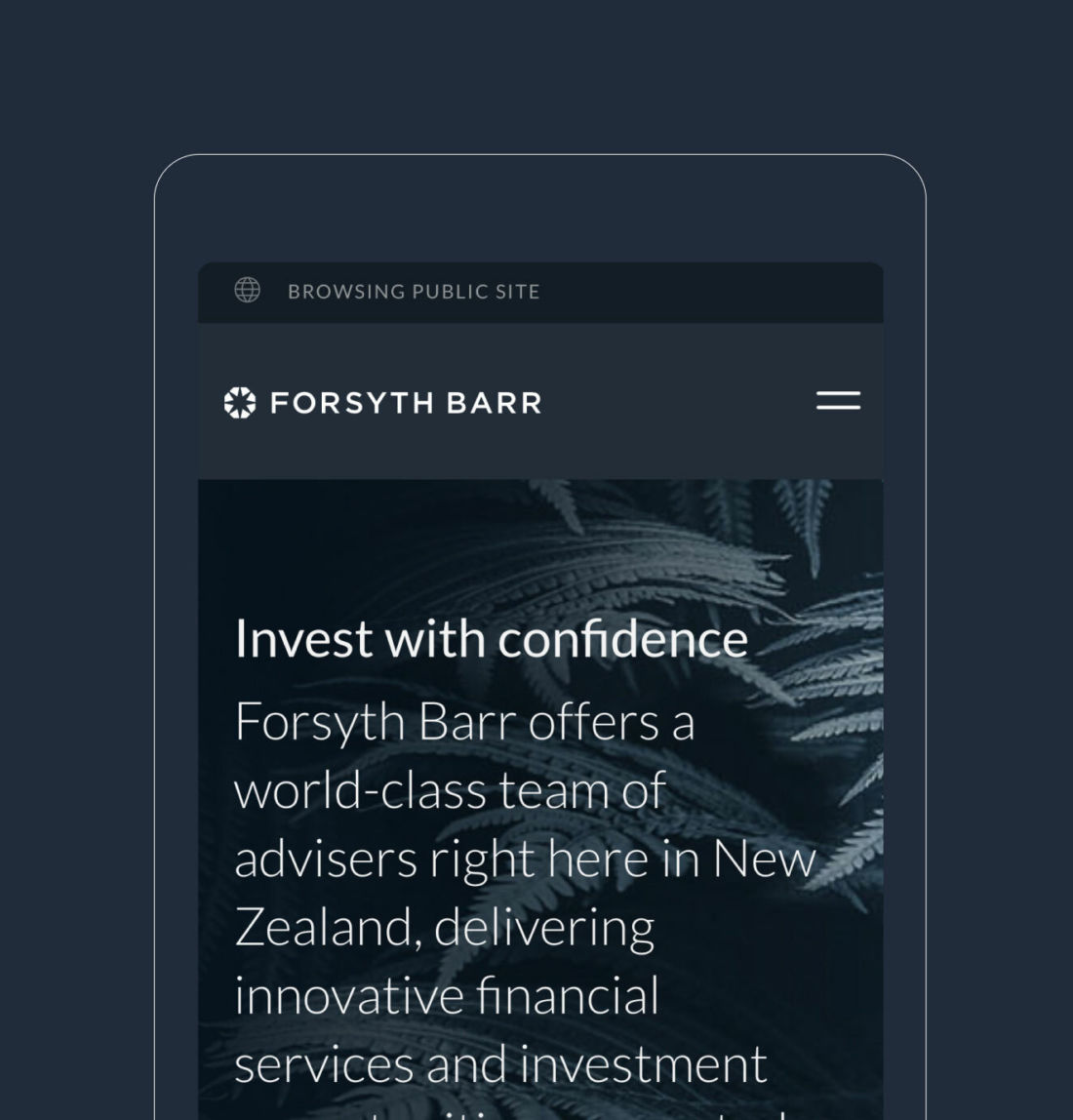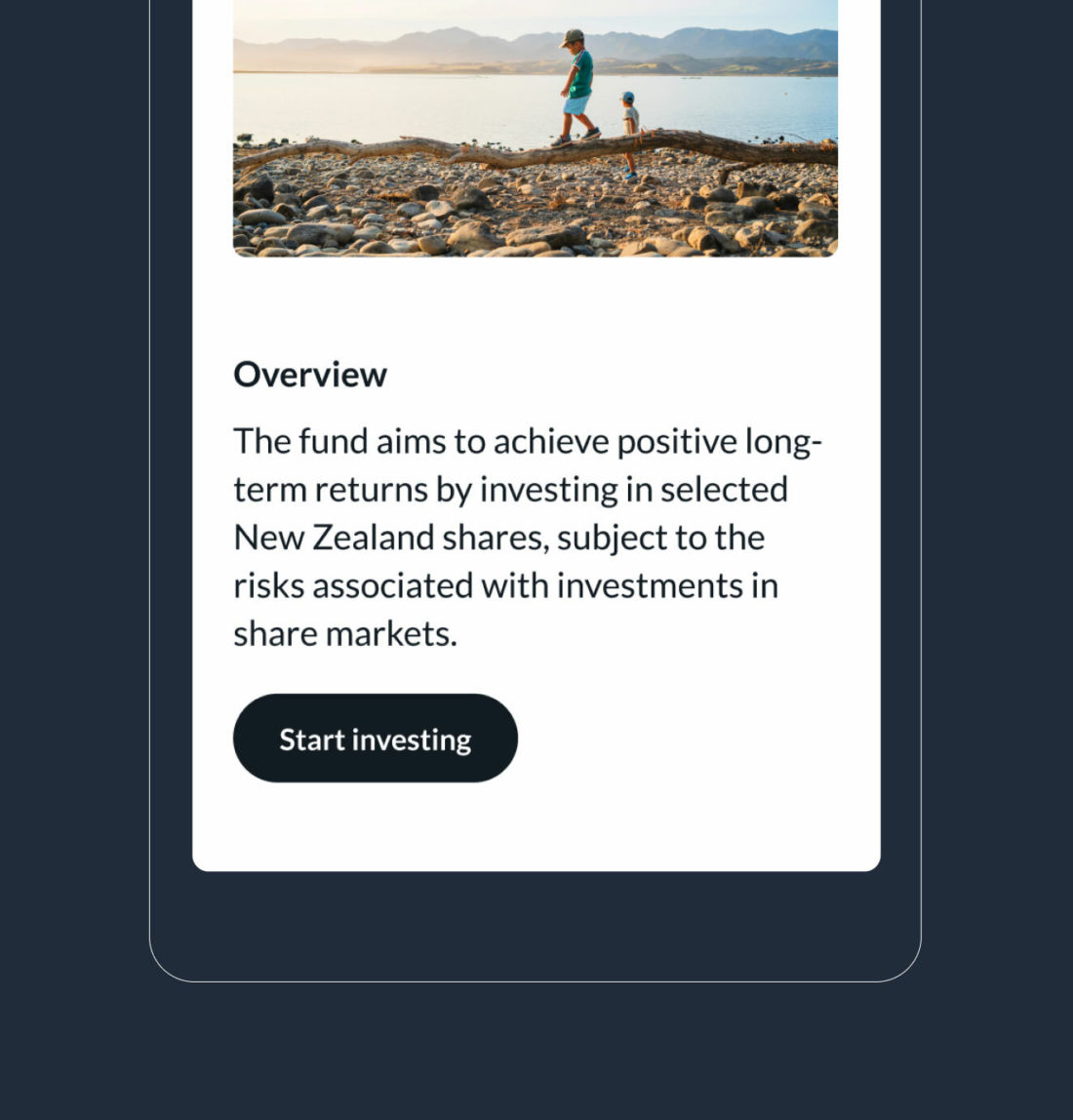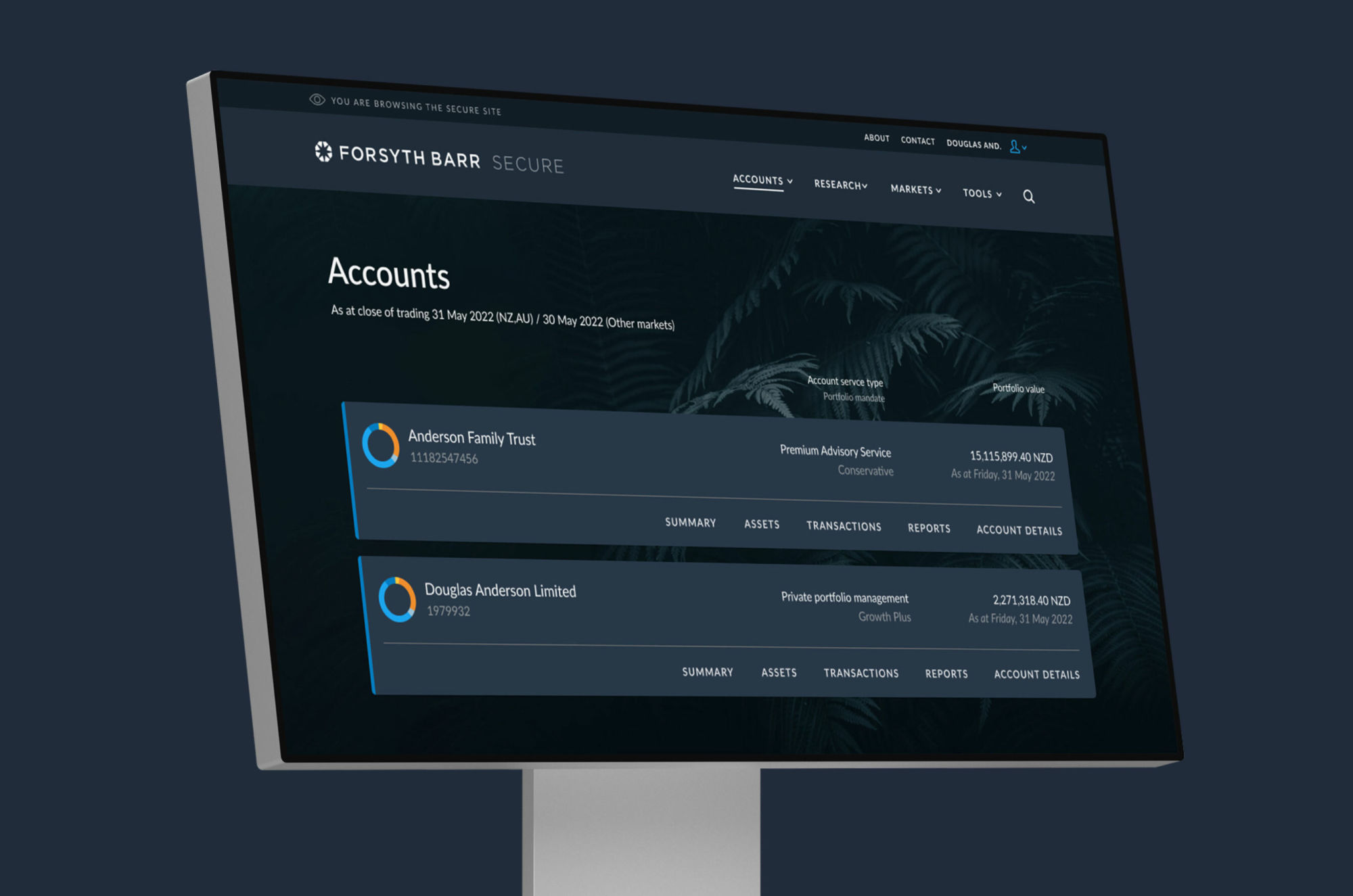 A beautifully simple interface allows clients to explore their holdings, catch up on market news and results, and browse Forsyth Barr's award-winning research, thanks in no small part to user testing with clients and advisers which helped us refine the initial release. On top of all this, we created a new digital publishing tool for Forsyth Barr's award-winning analysts to deliver digital research.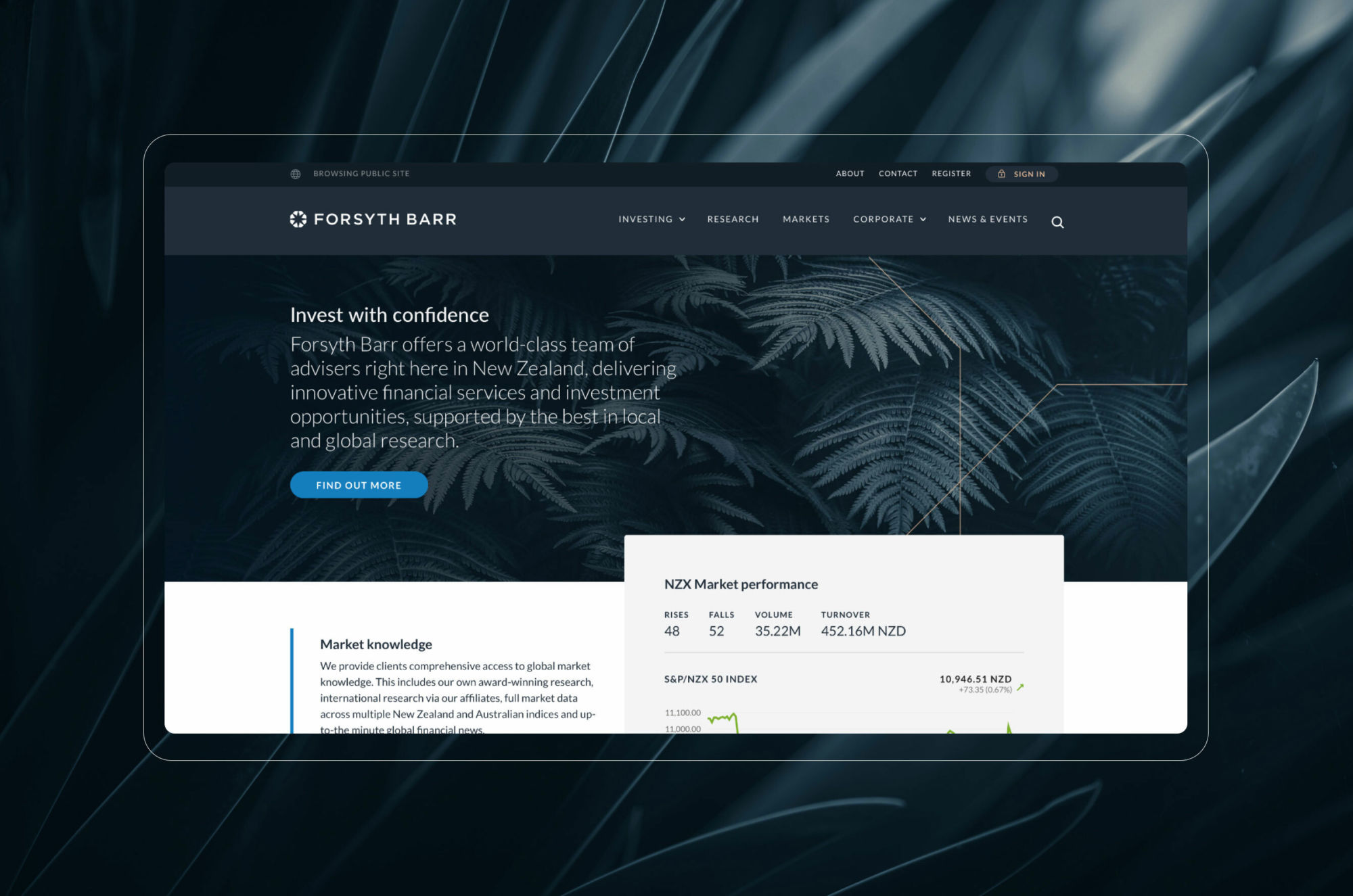 Forsyth Barr now has a truly integrated platform that's built in a way that can be extended into the future. It's more modern, fully responsive, and faster. Thousands of clients have been migrated and a team of New Zealand's best financial analysts are now publishing content more efficiently. Our Agile delivery team continues to release ongoing enhancements based on feedback from financial advisers and clients.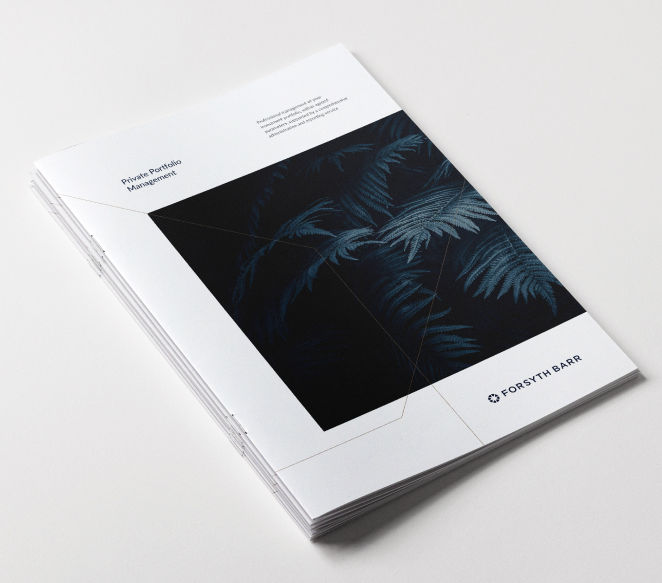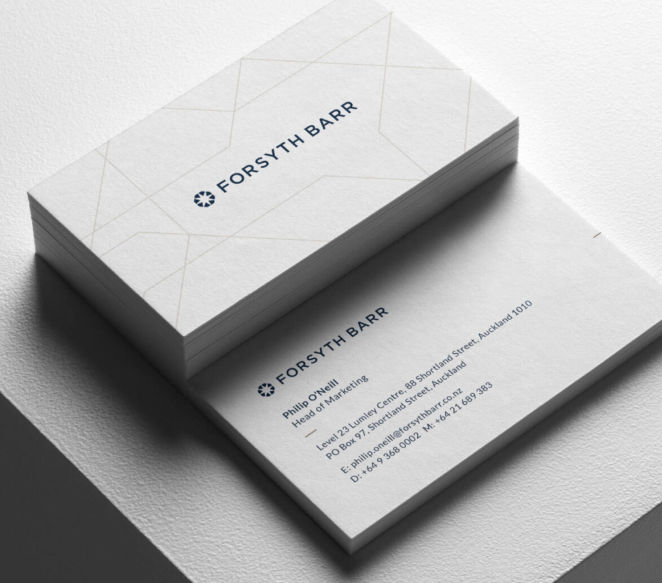 Ready to discover how we can elevate your project?