We're an independent digital, brand and marketing studio—
blending creativity and technology to transform business.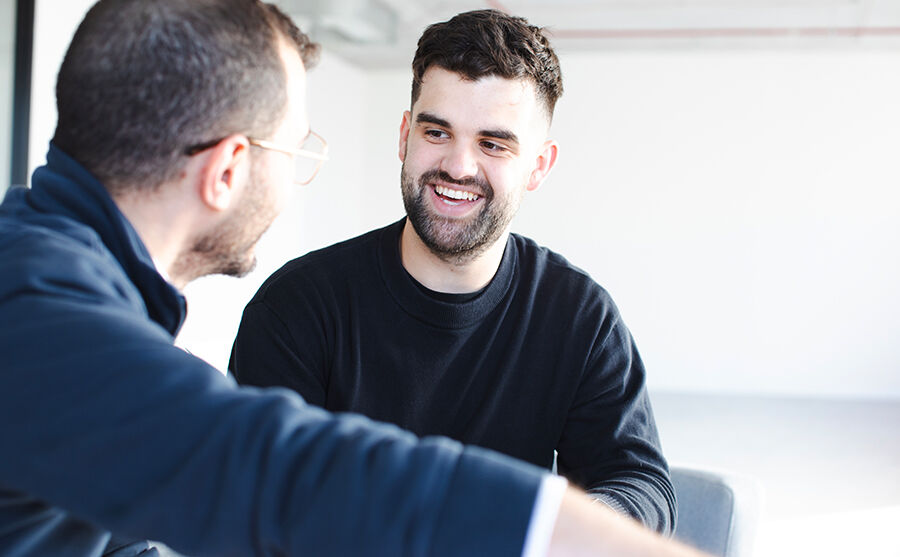 Our multi-disciplined approach leads to more consistent, memorable and complete experiences for your customers, both online and offline.
We have a full team of experts and specialists with significant experience in branding, digital, product development and design. 
We do all this in-house, which means you get a comprehensive, holistic solution that's both business and user-focused.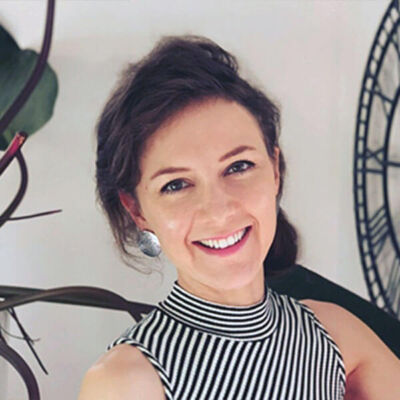 Annelise launches into her work collaboratively and strategically. Combining her post-graduate marketing and psychology training with her background in end-to-end campaign management for pharmaceuticals, FMCGs, not-for-profits and iconic brands like Apple. Annelise is well-versed across comms formats (from large-scale brand awareness, BTL tactical, to cross-channel campaigns). Unlocking meaningful brand-audience connections through psychology and design is what she loves about her work.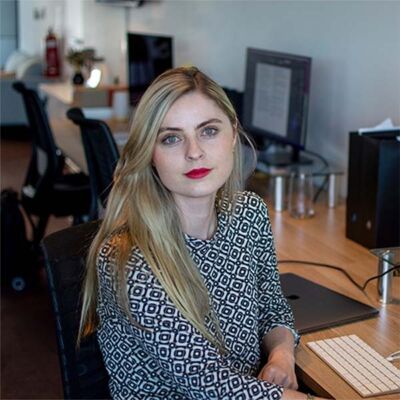 Ash leads our Sydney design team on everything from bespoke brand identities to some of Australia's largest corporate brand systems. If anyone can elevate customer experiences through design, it is Ash.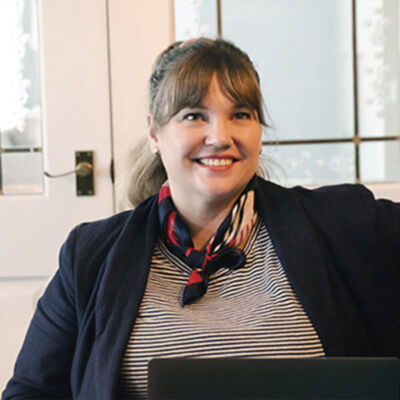 With over 20 years' experience in sales and marketing, Bonnie is driven to find innovative ways to connect brands to the right customers. Having worked on both the agency and client side, she is a strong communicator with a genuine personality who loves building great relationships with clients and her team.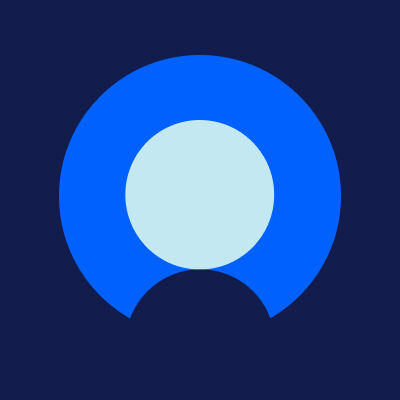 Specialising in illustration and brand design, Brad's expertise lies in crafting distinctive visual narratives and strategic branding that elevates brands and captivates audiences. This proficiency is supported by his extensive experience working across a variety of large and small-scale brands.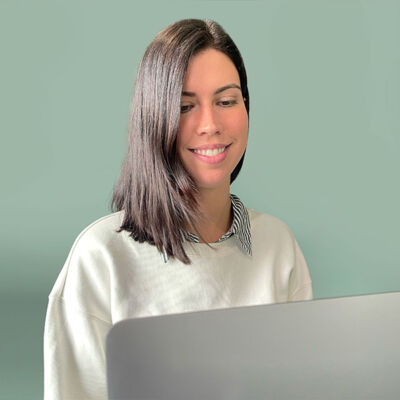 Emily plays a pivotal role in integrating our Australian team and maintaining strong connections between the Australian and New Zealand teams. Her exceptional organisational skills shine as she plans and coordinates events, fosters team cohesion, and cultivates a positive work culture.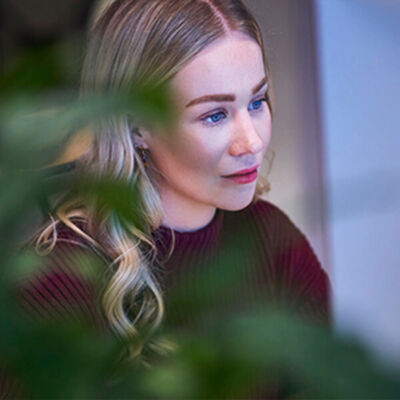 Heading up the creative side of Studio One, Emma is a creative and highly organised director with a diverse background spanning multiple sectors and markets.
As natural problem-solver with the ability to make the complex simple, she is able to deliver considered and thoughtful work across all mediums.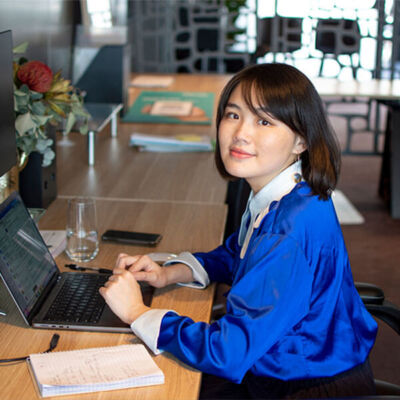 Over the 10 year's experience in branding and design agencies, Elaine has worked with big-name clients like Commonwealth Bank Australia, Rest Super, AMP Capital and Toyota Australia. She always delivers great project outcomes with her excellent project management skills and proactive approach.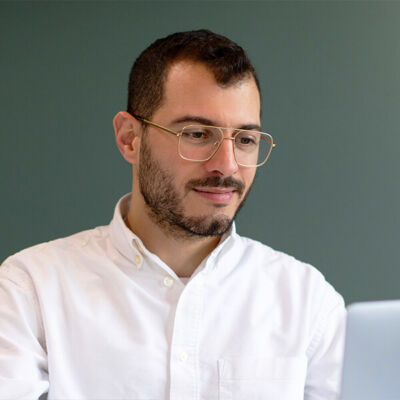 Elie is a passionate branding and packaging designer with big ideas and a vivid imagination. He worked with leading agencies such as Brand Society, Davidson Branding, The Edison Agency, Clemenger Group and Accenture Interactive, contributing his expertise to iconic brands, including Cadbury, Morning Fresh, and Arnott's, among others.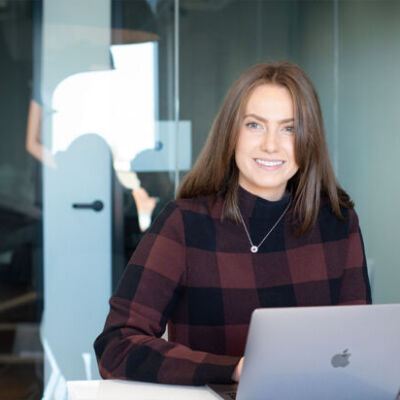 Elise is a dynamic thinker with fantastic project management capabilities and extensive experience in media, digital marketing, and brand marketing. Her broad experience, strong communication skills and friendly personality allows her to build positive client relationships.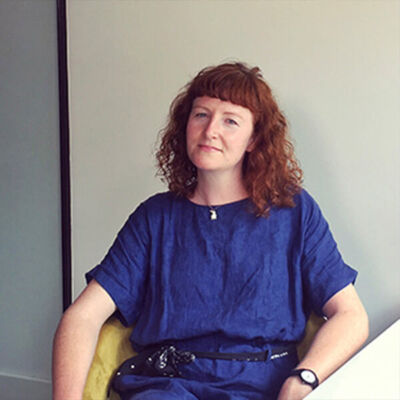 Hazel's an energetic and confident communicator who thrives in collaborative environments. With over 10 years' experience in design and education Hazel brings Dave Clark a wide range of knowledge and skills, as well as an unparalleled expertise of the Adobe Suite. With a knack for turning tricky concepts into easy to understand masterpieces Hazel is a welcome addition to any project.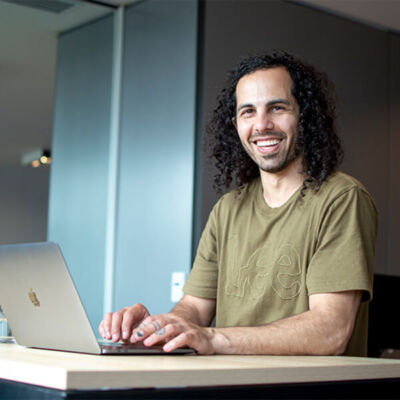 Jo's an expert in artworking and has a multitude of skills in image retouching and producing both online and print materials. Jo's down to earth nature and exceptional talent make him an ideal fit for any project.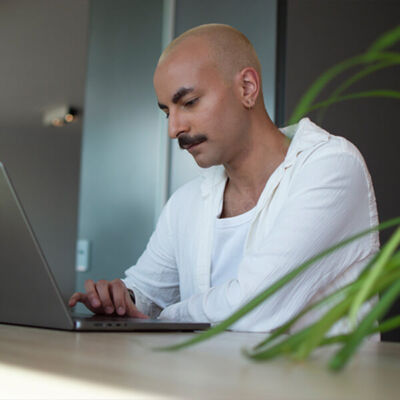 Marcus is graphic & visual communication Senior Designer specialising in brand identity and digital design. Creating strategically-led designs that inspires and engages audiences.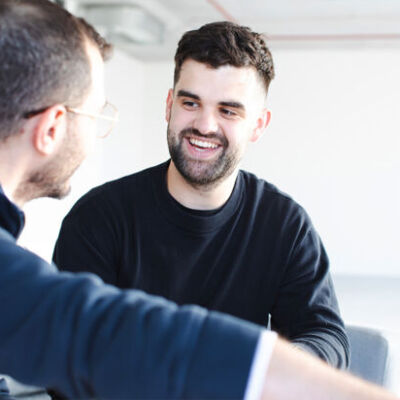 Patrick is a multi-disciplinary communication designer with an attention to fine detail. Growing up in the culturally diverse city of Melbourne has greatly influenced his design language with problem solving and effective communication being at the core of his abilities.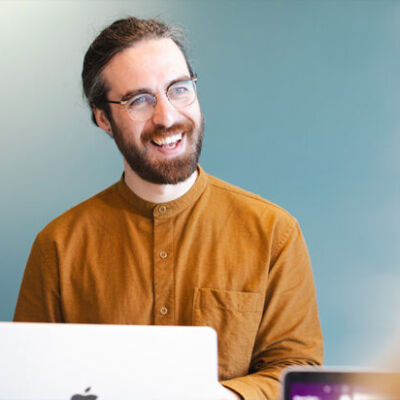 Pete is a native across both print and digital, working on everything from catalogues & in-store promotions to digital banners & social videos. With experience in-agency and in-house, he's always looking to learn more and is dedicated to delivering the best result on every job.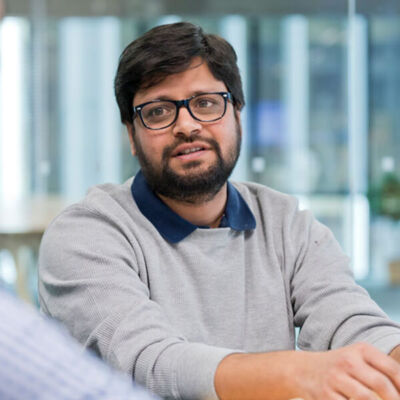 Raman is best known for his ability to think outside the square and apply innovative test methodologies. We rely on his expertise at every stage of web and mobile testing, from test design to test execution.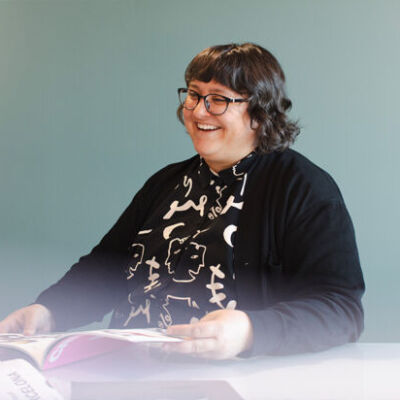 Zoë is our Design Director in Melbourne, she's a highly creative thinker who has worked for new and established brands for almost 20 years. She's worked with clients such as Treasury Wine Estates, ANZ, Vanguard, and NGS Super, developing and maintaining brand integrity across various touch points to deliver memorable and effective experiences for clients and customers alike.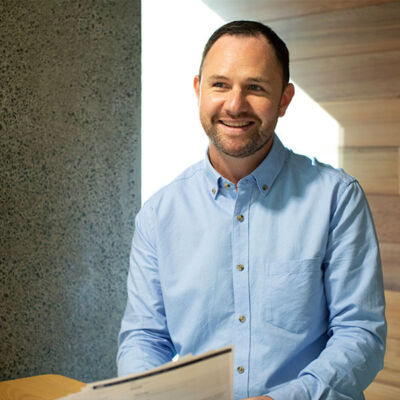 Adam has worked in advertising for over 15 years. During that time, he's created award-winning campaigns for some of New Zealand's biggest (and smallest) brands. While he's proficient at making highly successful ads, he's a skilled creative who loves getting under the skin of briefs to ensure the work is not only outstanding but gets results too.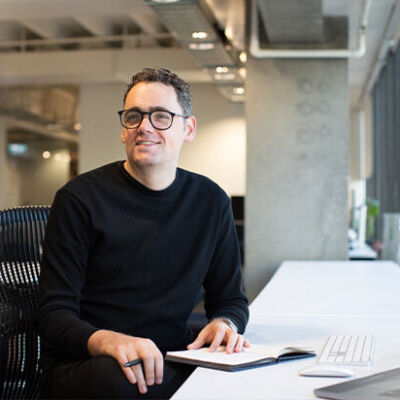 With a sharp eye for detail, Adam has a honed skillset in typography, layout, and digital experiences—with a special interest in helping brands express themselves across various mediums. His 10 years of experience spans across a wide variety of health, tech, finance and small business clients across New Zealand and the United States.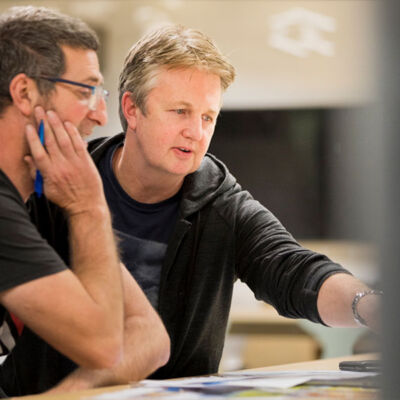 Adrian is our annual reports guru and a safe pair of hands for any creative rollout. Before arriving at Dave Clark, the print and layout specialist was crowned MPA Magazine Designer of the Year for his work on Idealog, Urbis, and Good.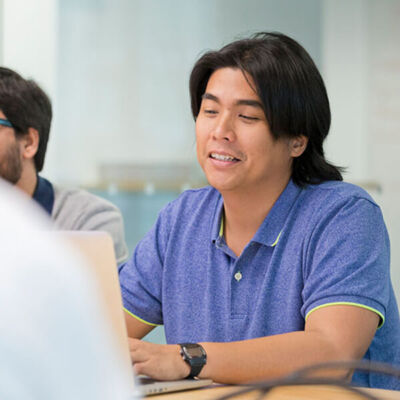 Adrian's a fantastic Drupal developer who doesn't mind a bit of JQuery, AngularJS, Python, CSS, SCSS, Bootstrap, Docker, Vagrant, Git, Fabric, Ansible, Amazon S3, PostgreSQL, MySQL, Bash, Linux, Gulp, and Karma too.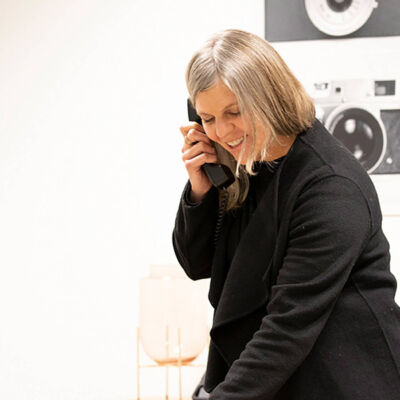 Antoinette's our multiple Gold, Silver and Bronze medallist at Best Awards, New Zealand's premier design award show. What's more, she's worked at heavyweight agencies such as Landor and Interbrand in New York.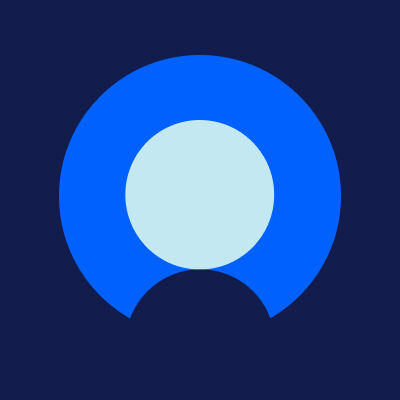 Artiom is passionate about web, from the backend to the frontend and everything in between. He's fascinated with what the web can do for people and as an experienced developer Artiom is always learning and honing his skills.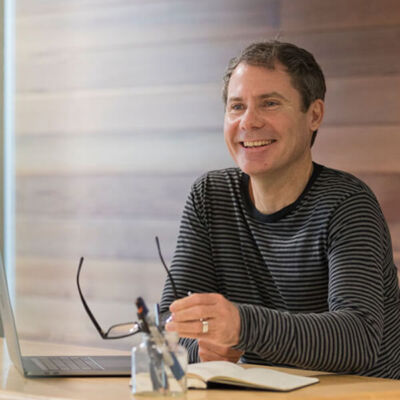 Brad is slowly but surely conquering every design discipline. First, he was a graphic designer at the best ad agencies. Then he rose to the top of app design and collected a Best Award. Now he's into motion because he loves 3D.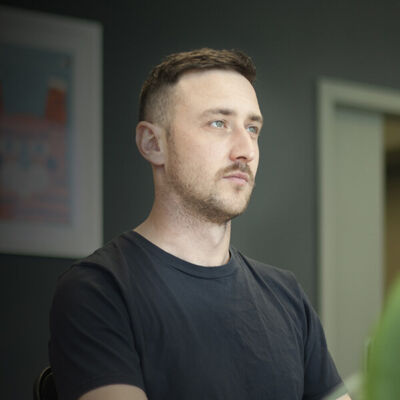 Crunchie works on our apps utilising his wealth of software development experience, efficiently solving problems and ensuring our clients enjoy an unhindered user experience.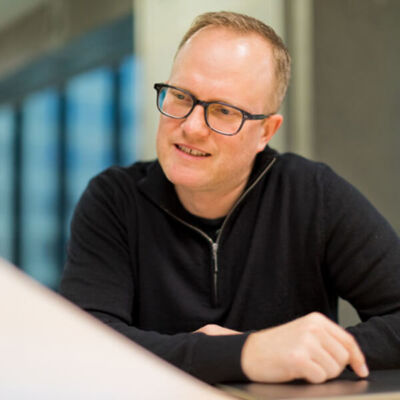 Devin is responsible for all aspects of design and project management. A multiple winner at Best Awards, London International Awards and RED, he specialises in creative platform and communications strategy development.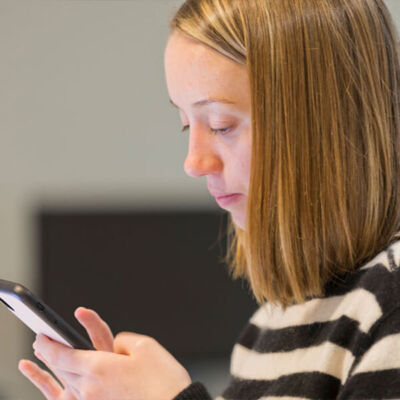 Emy built her industry cred on the back of a bachelor's degree in spatial design and creative entrepreneurship. With valuable experience in public relations, brand activation and experiential marketing, Emy's the perfect candidate to help companies meet their marketing goals.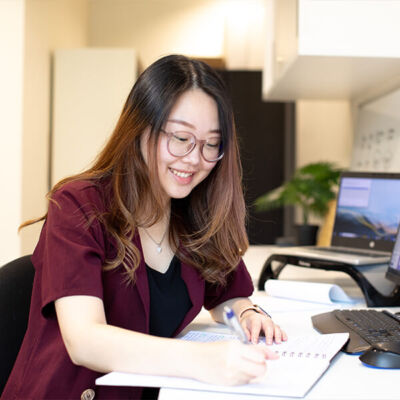 Elfrida's role involves overseeing payroll and participating in month-end accounting responsibilities for all of our 5 studios. Her attention to detail and dedication in ensuring accurate financial records make her an integral part of the team. On top of all that, Elfrida takes an active role in our onboarding process for new employees, where her friendly and welcoming approach ensures a smooth and comfortable start for new staff.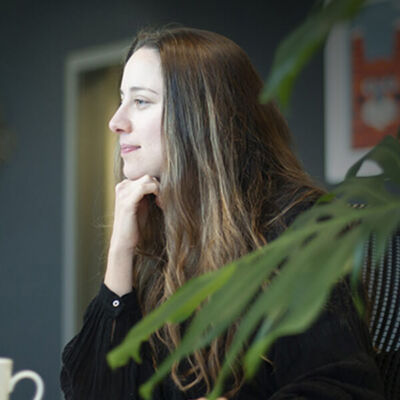 Erica has worked in the digital landscape for just over 5 years but has quickly grown in this space, having worked on both client and agency side. She has a project management background, experience in building retail brands, finding her niche in digital product delivery. She's always up for a challenge, and has a true passion for working collaboratively with teams and stakeholders to build digital tools that have a big impact.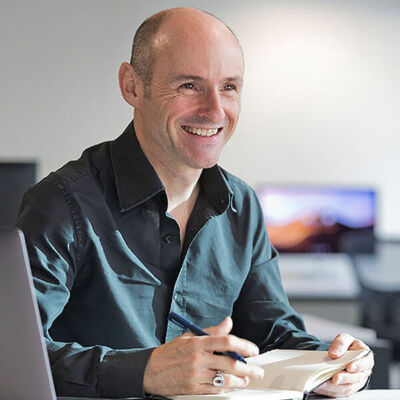 Flip's 20-year career in design has taken him across the UK, central Europe and NZ. A former designer at Rolls-Royce, BMW and Adidas, he adds an incredible amount of wisdom to our understanding of design processes.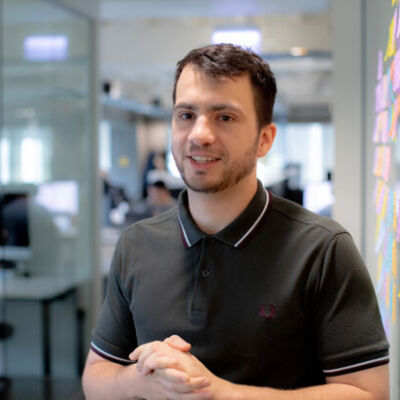 Floyd has experience managing agile teams, and designing software and hardware in New Zealand's music technology space. He is focused on delivering efficient, innovative solutions and drawing out the best results from his teams. Floyd continues to grow as a project manager by maintaining detail-oriented and user-centred processes.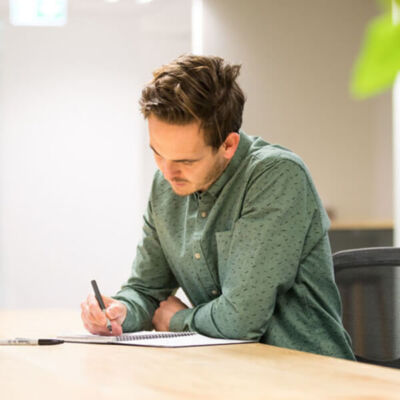 Gavin is a print specialist, who has evolved into a slick stylist with a very keen photographic eye. Before joining us he led the design team at Brewin Dolphin, one of the UK's largest investment managers.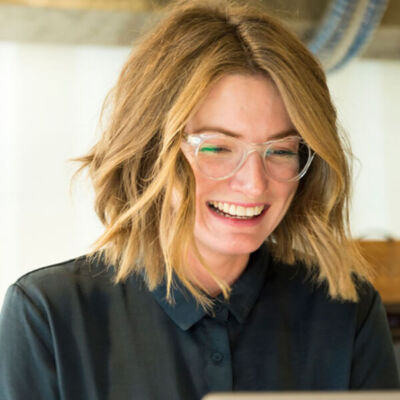 Georgie heads our Wellington office after more than 12 years working in both client and agency roles in New Zealand and London. Her first role many years ago was with one of DCD's clients, at ANZ in fact, where among other things she was Sponsorship Manager on Daffodil Day. She's now enjoying working with the DCD team on 'the other side.' Collaborating closely with clients and leading agency teams is something Georgie is passionate about. She has had experience leading large brand and design projects as well as digital projects (websites and apps). She loves working across teams to produce beautiful yet functional work that drives outstanding results.
General Manager Wellington/Business Director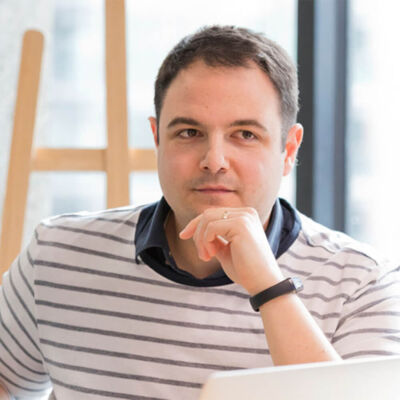 Gligor defines highly scalable applications and guides our development team to implement solutions that deliver the highest quality outcomes. A real interest in how end users engage with the digital products his team creates really sets him apart.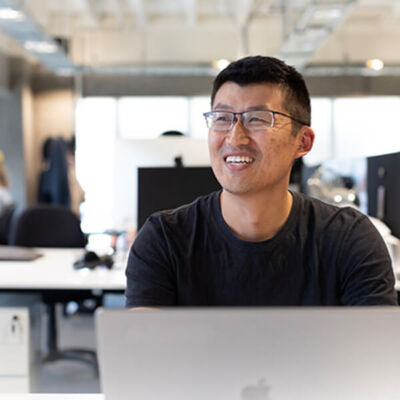 Harry has over 15-year engineering experience in the ICT industry. Harry's passionate about learning new skills and problem solving, and puts a lot of emphasis on automating and improving the reliability of supported services.
Site Reliability Engineer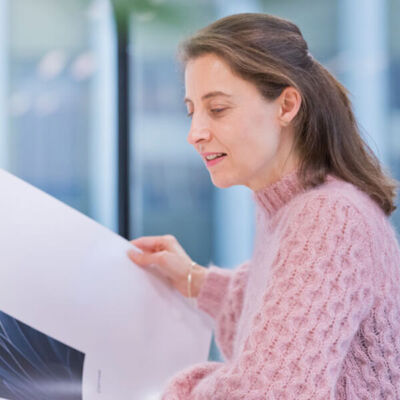 Jane started her design career on the client side, with a prestigious national law firm. Then she freelanced for a year to find the perfect design agency to call home. Ten years later she's still with us. Jane is the queen of craft, a perfectionist who loves to construct engaging online experiences through pixel-perfect design for mobile and web applications.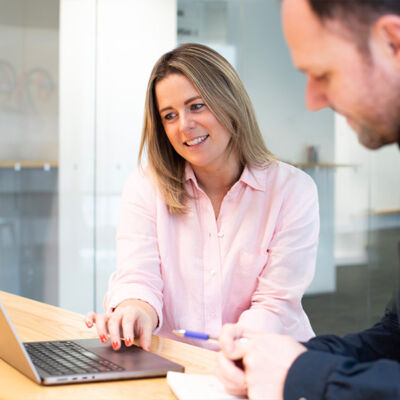 Jane, our retail and digital expert, boasts an impressive 18-year career in advertising, brand marketing, and digital agencies, both locally and internationally. She's passionate about design's power to build brands and make a positive impact. With a keen understanding of our clients' needs and a knack for nurturing strong relationships, Jane's dedication fuels our commitment to excellence in branding and delivering results.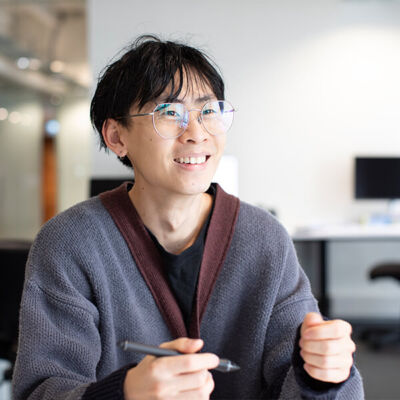 Jerry is an exceptional technical frontend specialist on the DCD development team, possessing a range of skills necessary for building high-quality digital products based on client requirements using modern technologies and frameworks.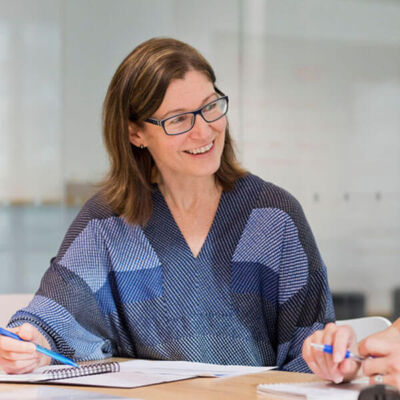 Jo plays a pivotal role in keeping Dave Clark running behind the scenes. An experienced accountant and finance manager, she looks after billings for all clients across our network and ensures suppliers are paid on time. All in her classic calm and friendly way. No small feat indeed.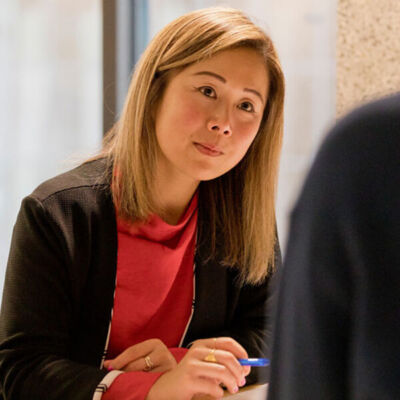 Katie is Auckland GM and leads the client services team. She has over 12 years experience in creative agencies. A highlight was being the senior lead at Media Arts Lab, the global advertising agency for Apple managing iPhone, Mac and iPad teams for APAC. Her experience includes executing a range of integrated creative and digital campaigns for brands like PlayStation, Logitech, Adidas and Nivea. Armed with enthusiasm, Katie excels in leadership, cultivating relationships, management and strategy to bring positive change and drive excellent results.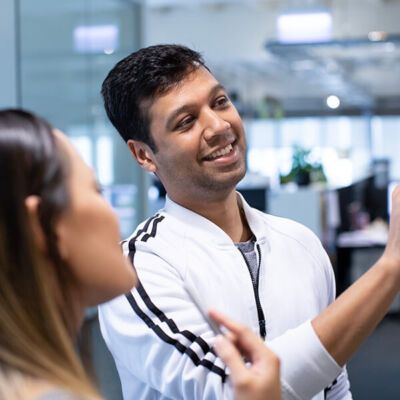 Kartik is an enthusiastic developer who is well versed in the art of back and front end tools such as SilverStripe (CMS), PHP, HTML, (S)CSS, JavaScript and React.js. The fairly recent Masters graduate in IT has already built a number of solid, well performing apps and websites for corporate, government and healthcare brands.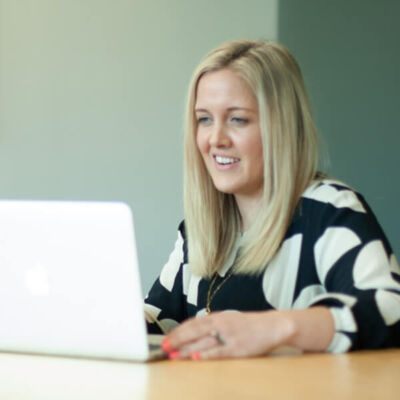 Kember has extensive experience managing brand campaigns and digital projects across multiple channels. In the past decade she's looked after major clients such as Z Energy, BHP Billiton, ANZ, NZ Post and Apple & Pear Australia.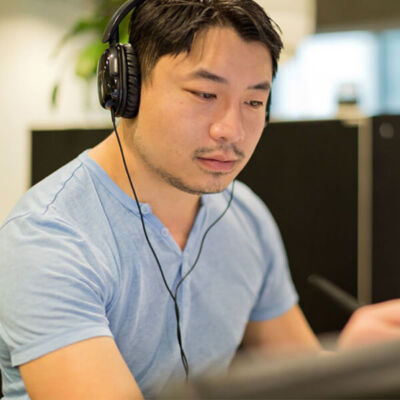 Mark is the closest thing we have to a machine, such is his efficiency in running our express design service for clients. He's also an incredibly talented illustrator who has published two comic books. Marvel's loss is our gain.
Senior Production Designer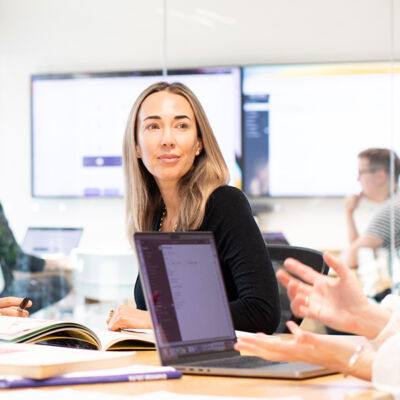 Mel's a former designer who has managed major design projects for Air New Zealand, Lotto, Auckland Transport and Genesis Energy. Today she mostly works across ANZ's wealth and retail portfolios.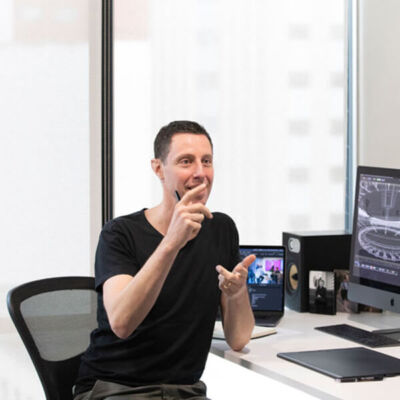 Michael has top international experience, having helped in the rebrand of Sky News, PlayStation's move to HD, and many other projects in the UK. An experienced videographer, he's both creative and technical lead for motion projects.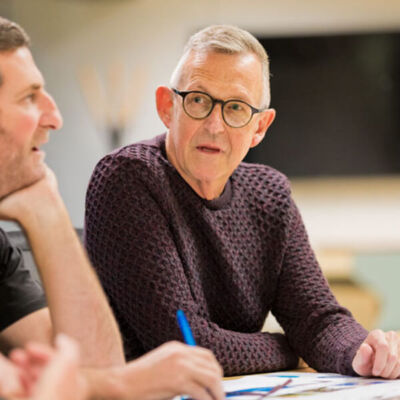 Michael still remembers the days of letterset because he's been artworking for 30 years… everywhere from Saatchis to Dave Clark. It's his (very important) job to check all designers' work is technically ready to print.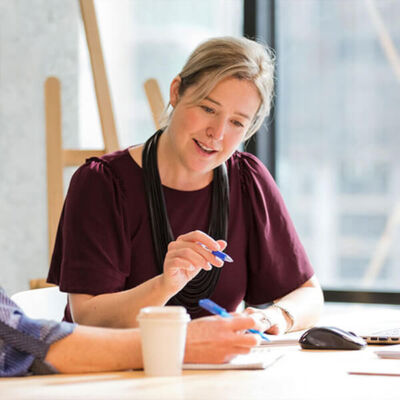 Lynne's a chartered accountant who crunches the number for all five studios in three different countries (no mean feat). She has previously held senior roles at Netball NZ, BBC Worldwide and UK telco, Orange.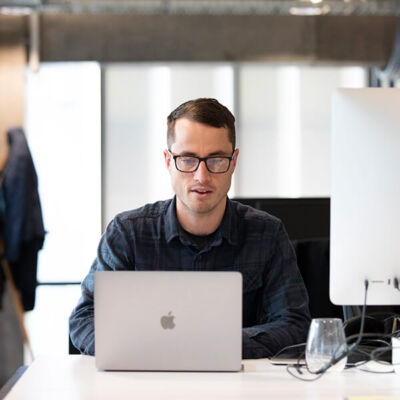 Pete has a passion for both 2D and 3D animation, a keen eye for detail, and enjoys problem solving new challenges in the world of motion design. Before joining Dave Clark Pete gained valuable experience freelancing across Auckland.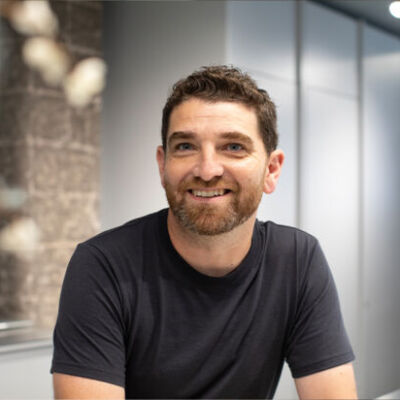 Luke is our digital and UX specialist, an avid champion of user centric, multi-platform design and believer in creating fantastic digital experiences that drive real business success and growth. As a full stack digital product designer and user experience champion, Luke has experience across multiple industries from London to now Auckland.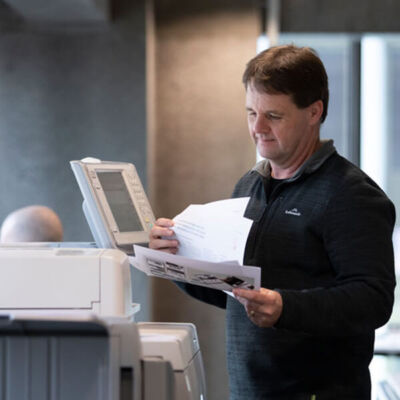 Peter wears many hats as studio manager, senior artworker and chief fire warden. After an eternity spent working in print shops, there's not much this man doesn't know about print production. He's the logic to our designers' creativity.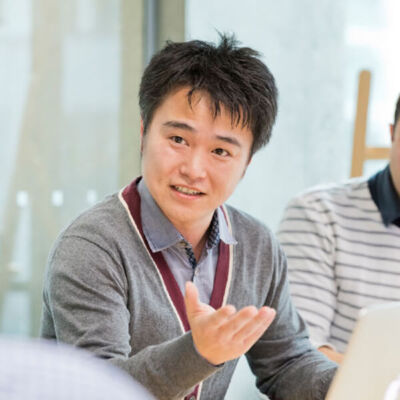 Ray operates with the efficiency of a Swiss clock on back as well as front-end developments. A smart coder who is committed to robust testing, he drives many of our decisions on CMS, social media and banner work.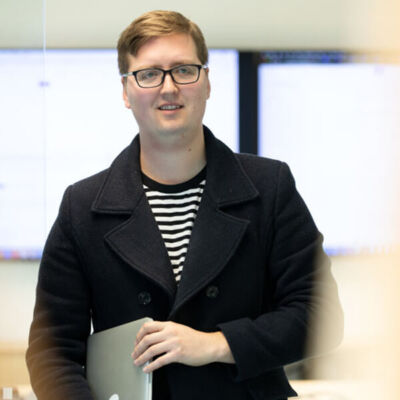 Reuben is the face of our marketing and the drive behind our tender processes. If we ever want to know anything about Google Analytics, AdWords, Hubspot, Craft (or the NBA) he's the man we turn to.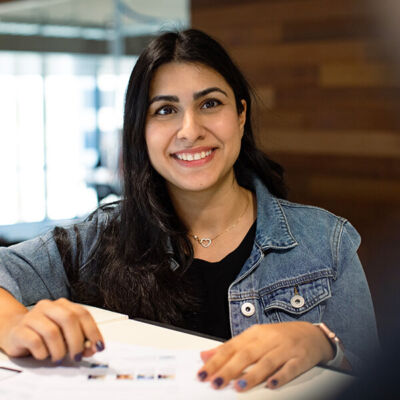 Rua has over 14 years' experience as a project manager. As a graduate in computer science, Rua originally started her career as a frontend developer which led her to try just about every digital role before finding her passion for managing projects.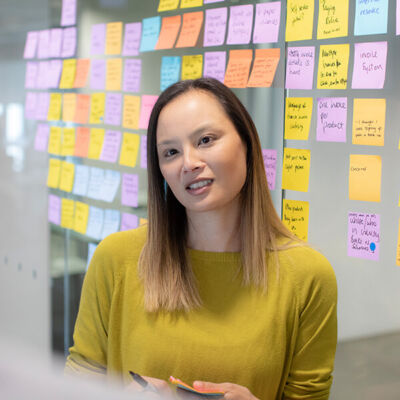 Sandra is a former category manager with retail giant, The Warehouse. Her understanding of customer purchasing decisions and behaviours plays a huge role in our creation of consistent customer journeys across touchpoints.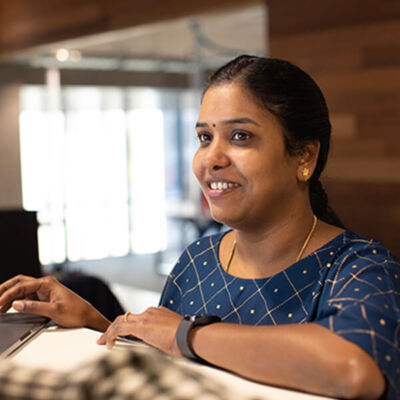 Sangeetha is our dedicated software test analyst, she spends her time breaking software so you don't have to, ensuring that the products we create and use are top-notch and user-friendly.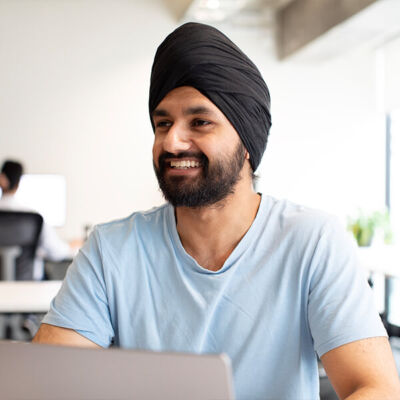 Sarbjot works in the Dave Clark QA team, where his focus on automation testing serves as a cornerstone for ensuring that our software consistently enhances both usability and performance standards.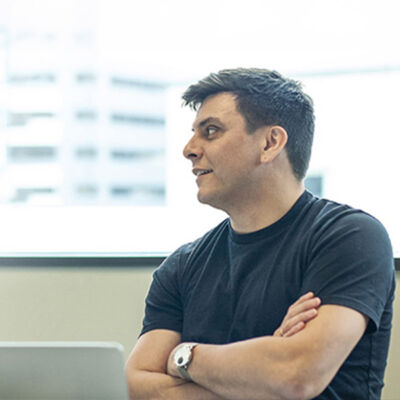 Simon is our swiss army knife Product Designer, he's passionate about building great experiences and pushing creative boundaries. With over ten years in the industry, he loves working with people to craft delightful & impactful products.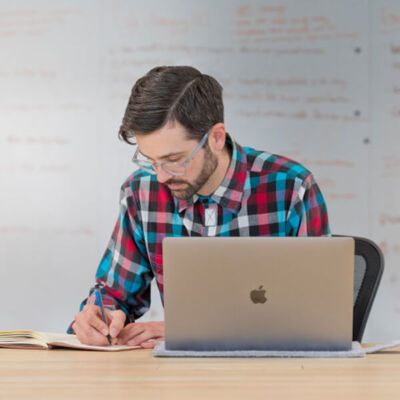 Simon is our go-to guy for the visual design of digital projects. Working with Jonathan on everything from digital guidelines to app design, he marries sound UX engineering with crafted visual solutions to produce beautifully simple experiences.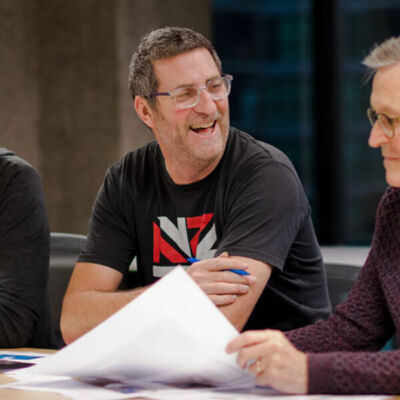 Spencer champions the customer experience, providing much of the upfront thinking that is critical to the success of our projects. The passionate presenter has a strong understanding of branding after working at agencies like Landor (UK).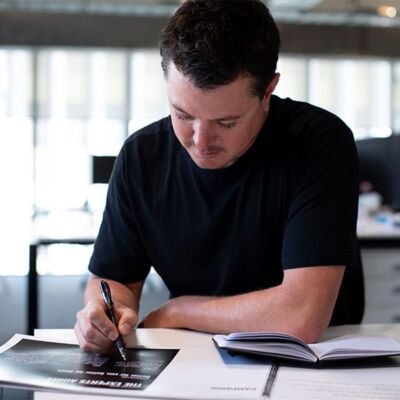 Stewart has developed a broad scope of skills from design to technical director. He has worked on major brands such as ANZ, Mazda, Genesis Energy, Z Energy, Lotto, Spark, 2 Degrees, The Warehouse Group to name a few. He possesses a can-do attitude and is not afraid to immerse himself into any project.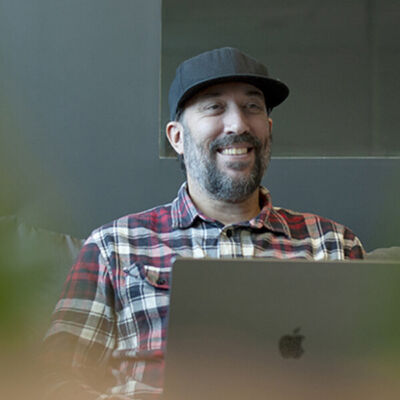 Tim has worked on major digital projects for the likes of Te Papa and NZ Festival of the Arts. His strong understanding of project management, strategy and front-end development are all vital to the success of our digital projects.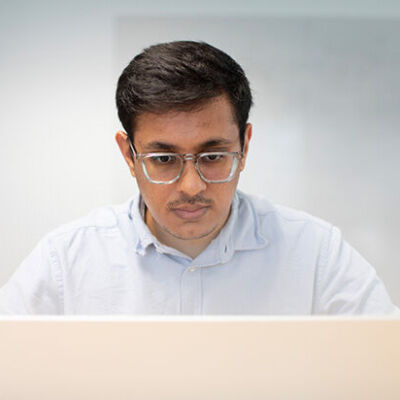 Udit is a skilled developer with a passion for crafting elegant and efficient solutions. He's dedicated to bringing innovative ideas to life and is great at collaborating with our digital teams.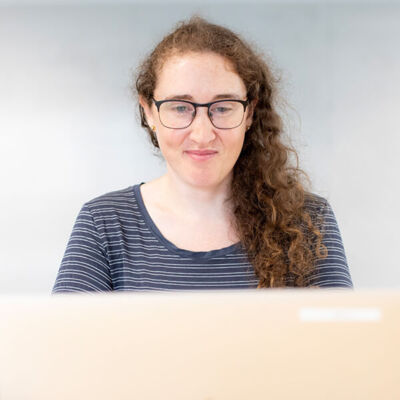 Victoria brings her training across JavaScript, Node.js, React.js and MySQL to support the digital team as a front-end and back-end developer. She is excited for continued growth following an impressive career shift from her previous life in nursing.
Junior Software Developer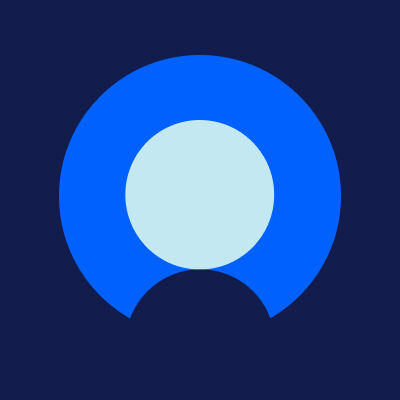 Before starting in communications, Alan held journalism roles with the Australian Broadcasting Corporation (ABC), and several print and online outlets. He now has more than 15 years' content creation experience across media, publishing and marcomms.
Business Director Singapore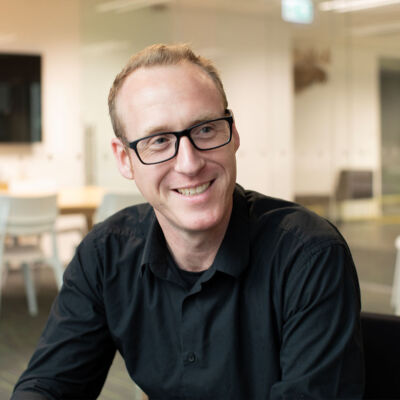 Andrew is a former business director with TBWA London who has worked in Asia for more than 7 years, across various clients and categories. He's responsible for the day-to-day strategic direction of Dave Clark clients in the region.
General Manager Singapore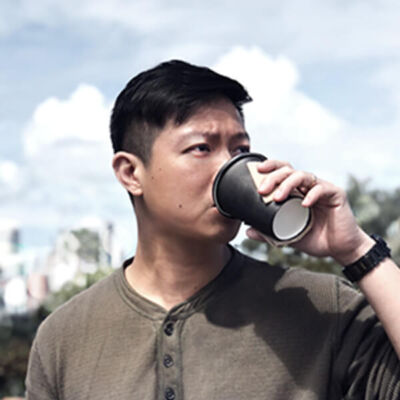 Anson arrived on our door from Hakuhodo Singapore. A versatile designer, he's also been involved in a number of painting and sculpture projects for SCAPE, NUS Sports Club and the Asian Civilizations Museum.
Creative / Project Manager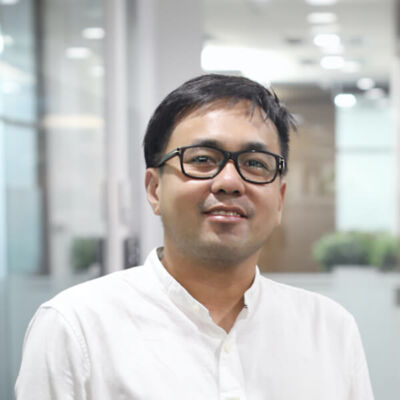 Jeremy has worked across a wide range of traditional and digital advertising projects in Singapore including ones for the Ministry of Manpower and the Media Development Authority. He plays a lead role in the creative work coming out of our Singapore studio.
Design Director Singapore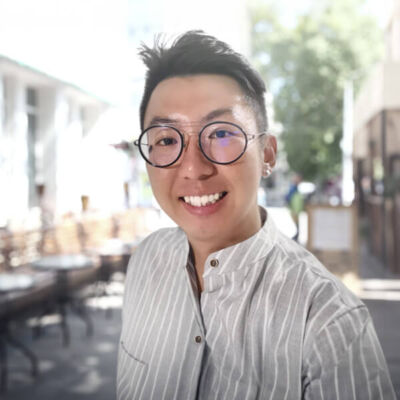 Keegan stands out as a print design specialist with good experience across everything from high-profile FMCG accounts to global charities like World Vision. He's a creative thinker who has a keen eye for detail and boundless enthusiasm.